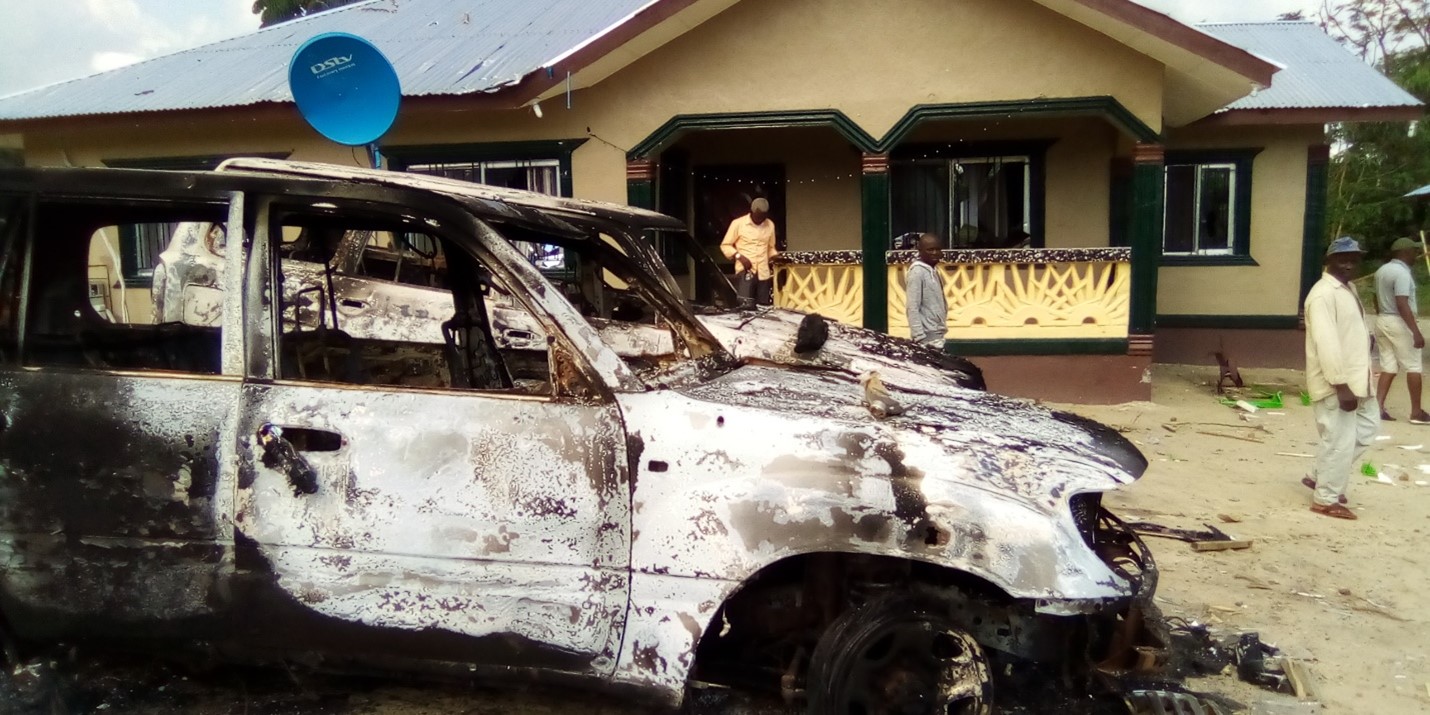 Robersport, Grand Cape Mounty County – The elections may be over in much of the country, with small exceptions, but for some citizens the stress and the fear of violence have not ended.
---
Report By: Jenneh Kemokai, LMD Election Reporting Fellow
---
In Grand Cape Mount County citizens have experienced at least two incidence of threats and violence since the end of the Special Senatorial elections on December 8.
As a reminder, on the 5th of December, three days before the Special Senatorial Elections, violence broke out in Porkpa district, between members and sympathizers of the ruling Congress for Democratic Change (CDC) party and the Collaborating Political Parties (CPP), that led to the burning of two vehicles belonging to the CPP senatorial candidate, Simeon Boima Taylor, who won the elections.
Local businesswoman, Sambola Weah, said that she has been living in fear ever since she has seen supporters of the CDC candidate loaded in a pickup truck, moving in the county and allegedly making threatening remarks.
On Friday, December 18, 2020, a Liberian Immigration Service (LIS) officer suffered head wounds after intervening to break up a fight between CDC and CPP supporters. The incident occurred in Robertsport, at the National Elections Commission (NEC) office, as supporters of both parties were witnessing hearings in the complaint filed by CDC senatorial candidate Victor Watson.
According to official NEC results, Watson lost his election in favor of CPP candidate, Simeon Boima Taylor. The CPP is a political alliance joined by the All Liberian Party (ALP), Alternative National Congress (ANC), Liberty Party (LP), and former ruling Unity Party (UP). On December 8, the CPP swept the elections, winning at least 6 out of the 15 senatorial seats.
---
---
Mark Rogers, station manager of Radio Cape Mount, alleged that on December 21 he saw three pickup trucks full of supposed CDC supporters threatening to set fire on the Radio Cape Mount. "They said this before me, so I am even afraid, especially since there is no much security present in the county," Rogers said. Rogers also witnessed the setting on fire of the CPP candidate's vehicles on December 5.
The NEC Assistant Magistrate for Cape Mount, Joseph Kiazolu, told journalists that he received several threatening text messages to his private phone [phone number from which the threat messages were issued was provided, by it is withheld for security purposes]. Among the messages, Kiazolu read: "We are already in Robertsport waiting for you and ur brother Hansan Kiazolu, is like you are truly cooking for trouble."