Stay informed with happenings in your county, follow LocalVoicesLiberia every week day for the latest update on the Special Senatorial elections, COVID-19 and other important developments.
---
Grand Gedeh County: Augmenting COVID-19 Awareness
---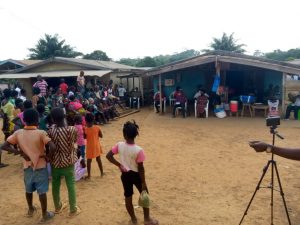 ---
---
The Grand Gedeh County Health Team has embarked on a two-day community awareness on Covid-19 prevention during celebration of the festive season.
On December 28, members of the health team including local CSOs were seen with PA system in Communities of Zwedru city, informing residents that the pandemic is not yet over.
The CHT Risk Communication Lead, Mr. Zebedee Agric Bao, told reporters that many community members have gotten all the Covid-19 preventions.
"Our people have forgotten all of the Covid-19 preventive measures even before reaching to this festive season today, therefore it is our responsibility as health workers to remind them about the virus," he said.
"We are not stopping people from going to entertainment centers during this season but telling the owners of these centers to at least place to every entry hand washing bucket and that customers must wash his/her hands before entering.
Meanwhile, LocalVoicesLiberia's Grand Gedeh County reporter observed on Christmas Day that every entertainment center in Zwedru and environs was jam packed with people, many of them completely ignoring all preventive measures.
There are not growing concerns that there might be a second wave of infection in the county if resdients continue to flout the preventive measures.
---
Margibi County: Gov't 'Stimulus Package' Begins
---
---
Beneficiaries of the he COVID-19 Household Food Support Program (COHFSP). have expressed joy after receiving their ration of the food package on December 22 in Mabahn Kaba District.
"Thank God for WFP and the government; my children and I have food for the Christmas," said Garmai Sumo after receiving two bags of 25 kg rice, a bag of spily peas and a gallon of vegetable oil.
Another resident, Jerume Zeamyouway lauded the government for living up to its promise.
About 10,415 household heads in Margibi County are expected to receive the food package but as of the end of December 2020, at least 556 heads of families received supplies, according to the steering committee of the COHFSP.
Meanwhile, several other residents of Mabahnkaba District have called on the relevant authorities to investigate the COVID-19 food distribution to ensure the most vulnerable people, who were left out, get their share of the stimulus package.
In March 2020, the Government launched the COHFSP to support communities greatly affected by the coronavirus pandemic in Liberia.
---
Maryland County: Residents Growing impatient about Stimulus package
---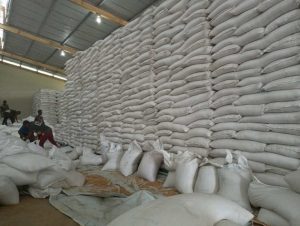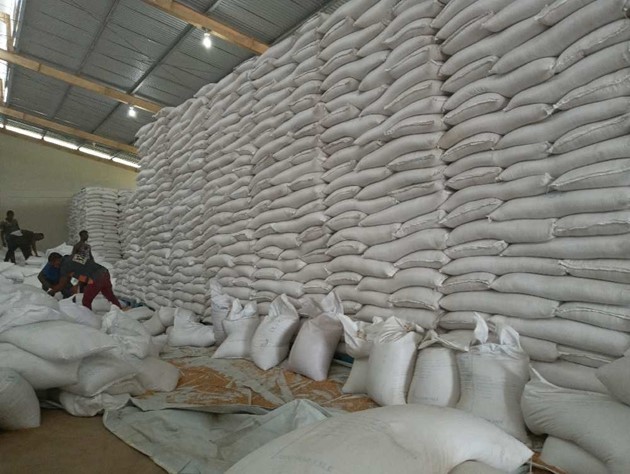 ---
Several residents of harper city have expressed their concerns about the delay in distribution of COVID-19 food package promised by the government in March 2020.
Grace Collins, a mother of six children, says her eyes on the road for over three months waiting for the arrival of the food.
"The Government came to fool us with food business, and this is making me almost want to cry," she said. "So, if they [the government] do not want to give us food, it's Ok."
Another resident, Sarah Dennis, has her eyes on the road for the food. She sells sacs of water to cater to her family, which means she is most likely to be qualified as a vulnerable head of household to receive the ration, according to the Steering Committee of the COVID-19 Household Food Support Program (COHFSP).
"Ever since we heard about this food business, they can't bring it," explains the mother of five," she said.
The steering committee has blamed the delays on logistical and documentation issues, and LocalVoicesLiberia has gathered that the vessel that was expected to arrive to Harper city on December 22 with over 1,080 metric tons of food commodities has been delayed and was expected to arrive on December 29.
It is not clear whether the vessel has arrived with the food.
---
Gbarpolu County: Father Vows to Perform 'Motherly' Care For Baby 
---
---
A Father of a three-month-old boy has expressed delight in helping to cater to his newborn baby. Stephen Blama made his happiness known on Tuesday, December 29, 2020 at the Yomo town Clinic in Bomi County where he carried the child for medical check-up and regular vaccines.
"My wife is okay at home doing some homework while I'm here making sure that our baby is well which I'm happy of doing as a caring father," he said.
When he was asked for the whereabout of the baby's mother, Stephen responded: "You are not the only person that have asked me; many of my friends did and even some of my wife relatives and friends too, they are so concerned about my wife…. but I told them that I am a different man, and my home is okay."
Stephen said the upbringing of the child is not the responsibility of only the mother.
He added: "God blessed us with this baby after he spent nine months during pregnancy, and now that he is with us, this is the best time to show fatherly love to this baby and to also prove to my wife hat I too, care not just for her but our newborn.
"So, I am calling on other fathers just try to do something different in their home by showing some love and care, either by cooking, washing or catering for their children wellness like I'm doing here today."

The claim is rigorous and the content is demonstrably true.
The statement is correct, although it needs clarification additional information or context.
Evidence publicly available neither proves nor disproves the claim. More research is needed.
The statement contains correct data, but ignores very important elements or is mixed with incorrect data giving a different, inaccurate or false impression.
The claim is inaccurate according to the best evidence publicly available at this time.
Upon further investigation of the claim, a different conclusion was determined leading to the removal of the initial determination.
A rude, disrespectful, or unreasonable comment that is somewhat likely to make you leave a discussion or give up on sharing your perspective. Based on algorithmic detection of issues around toxicity, obscenity, threats, insults, and hate speech;