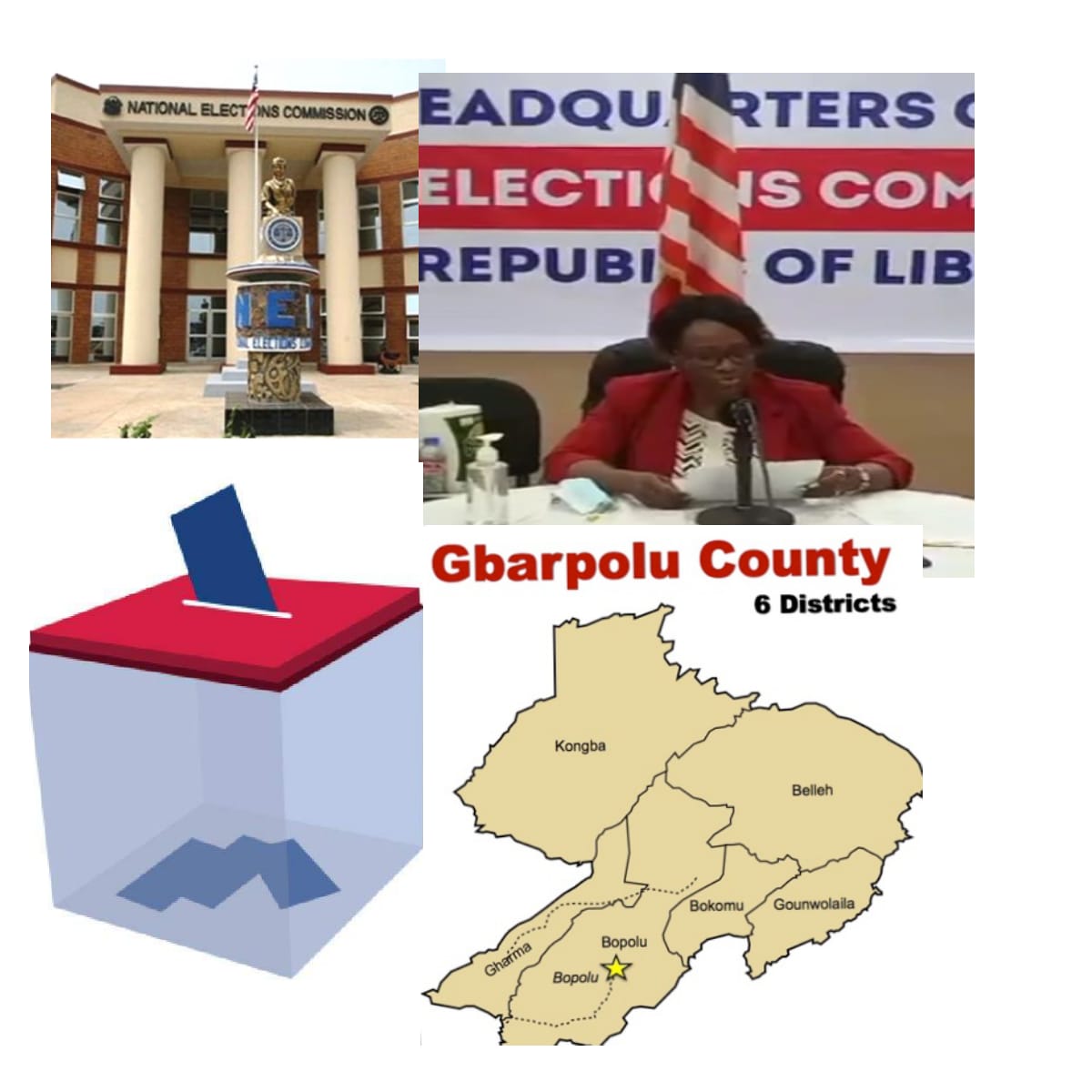 Bopolu City – The National Elections Commission (NEC) on December 30 held a meeting  at its headquarters in Monrovia but was unable to disclose investigation findings of recent incidents of electoral-related violence in Gbarpolu County and the new date for an "extended election" at the Normodatanau precinct.
During the meeting, which was attended by the senatorial candidates of the disputed senatorial election, NEC officials, however, said that a new date will be announced with ample time given for candidates to campaign in the disputed area.
It can be recalled that Normodatanau Paramount Chief Magill Wuluah ordered the seizure of four ballot boxes on election day. He alleged that some Sierra Leoneans had crossed over to vote in the election, although those he termed as foreigners had valid voter cards.
A re-run that was scheduled on December 15 did not also happen due to another violent incident – a situation that has caused the delay in determining the winner of the special senatorial election for the county.
As it stands, 140 polling places announced out of the 144 in across the county, NEC Chairperson, Madam Davidetta Brown-Lassanah said Independent candidate Madam Botoe Kanneh is in the lead with 486 votes. She said Madam Botoe obtained a total of 4,767 representing 25.79% while the CDC candidate Alfred Gayflor Koiwood obtained 4,281 or 23.16%.
---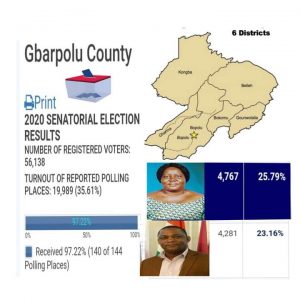 ---
Meanwhile, NEC has assured candidates and supporters of a "free, fair and transparent election" at the four polling places of the Nomodatonau precinct, where there are 2,021 registered voters.
The Commission said the "extended election" will be "security-friendly" and free of any forms of intimidations.
At the same time, some senatorial candidates and observers are calling on the NEC to make the findings of investigation into the violent incidents public to ensure violators are penalized based on the Election Laws of Liberia.
Candidate Sam Zinnah of the CPP said:  "What kind of investigation have you people conducted when we have the paramount chief who seized the ballot boxes still walking with impunity?
"What kind of investigation have you people conducted when people who instigated the violence like the County Superintendent (J. Keyah Saah) are not been dealt with?"
Like the CPP Candidate, the CDC candidate Alfred Koiwood also wants NEC to deal with the recent election violence in the area.
"This is a joke – NEC cannot say they conducted an investigation and refusing to tell us who all caused the violence in Gbarpolu," said the Gbarpolu County's District #1 Representative, who is also a candidate in the senatorial race.
"Until that is done, we will be happy to go into that election. So, please do your best and punish people who are breaking our laws before any election"