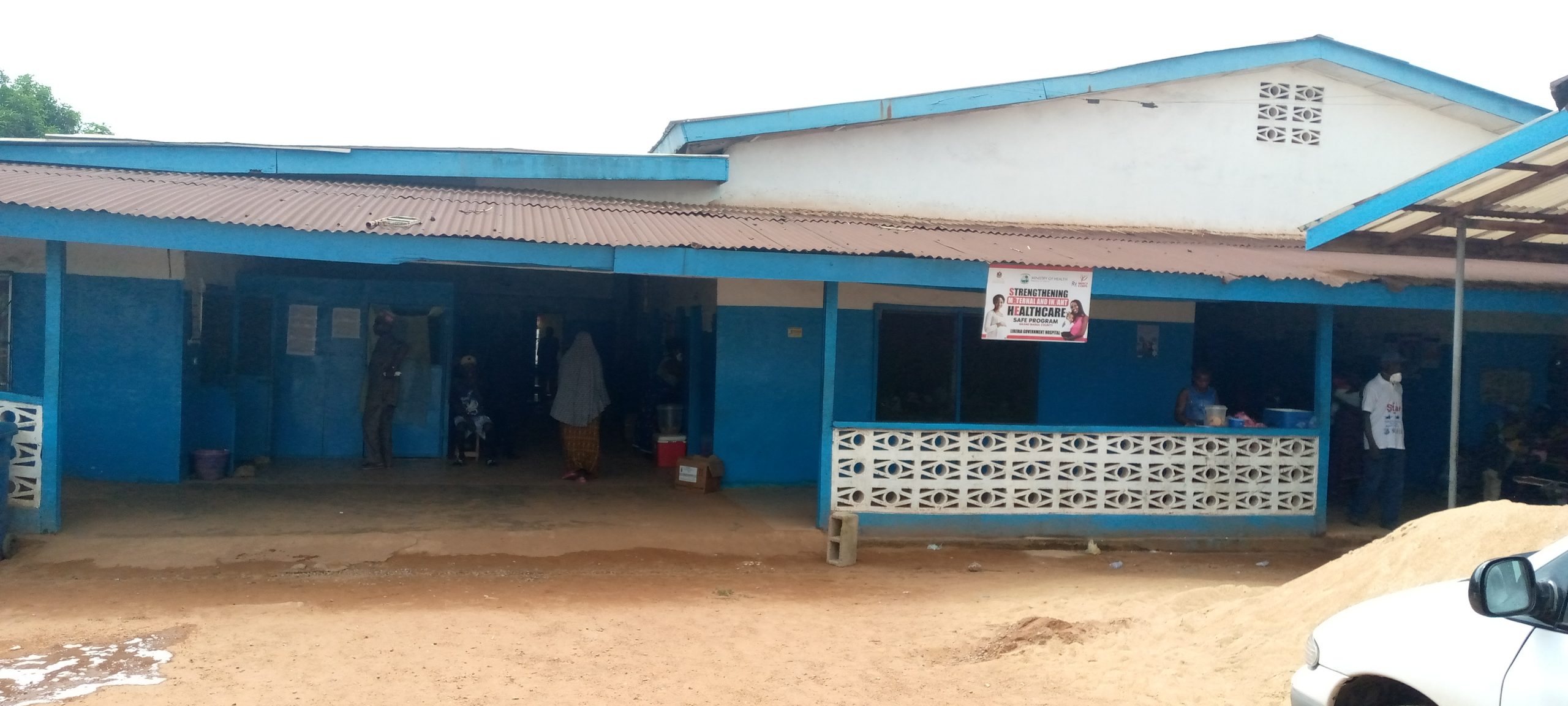 Buchanan City, Grand Bassa County – Grand Bassa County Malaria Focus Person has alarmed an increase in Malaria cases amongst children under five while disclosing that a total of 41,642 cases were recorded between January and October 2020 in the county.

---
Report By: Alexander Musa, LMD Responsible Health Reporting Fellow
---
The statistics show that out of this number, 13,619 are children under five years, said Mr. Randolph Weah, the County's Malaria Focal Person, while announcing the grim statistics.
Mr. Weah added that the figure covers cases reported from all public health facilities across the county amid concerns that the cases might have been underreported.
"I can tell you that we have more than this number of persons that have Malaria in this county because there are people who don't go to hospital," Weah said.  "So those individuals who can't go to hospital when they come down with Malaria, we don't have record on them".
He then stressed the need for urgent intervention to curb the infection rate of the disease, which is spread by the bite of a mosquito.
"One thing we all know can cause an individual to have malaria is when a person is bitten by a female anopheles' mosquito, so Malaria is on the increase because mosquito is on the increase," Weah said, while calling on community members to keep their surroundings clean to prevent a health crisis.
"No death was recorded in the process, but it is good to tell our people to protect themselves as it is often said that prevention is better than cure".
After the the report was made public, Dr. Sylvester Wheh, Grand Bassa County Health Officer, warned that the "huge number of Malaria cases only has the proclivity to distract people from focusing on the current COVID-19 pandemic" but he urged residents of the county to continue adhering to COVID-19 health protocol.
The county has recorded 58 cases since the coronavirus pandemic began in Liberia back in March 2020 with all who tested positive recovering. However, there have been increasing concerns about the public adherence to the preventive measures.
Meanwhile, several residents of Buchanan have expressed concern about the Malaria infection rate amid the coronavirus outbreak with some blaming the situation on the "carelessness of individuals".
Matthew Ellis, a resident of Kpanay Town Community, said there are "people who do not care about their own wellbeing, so they don't follow pieces of advise from health practitioners." He added that failure to sleep under mosquito net is also contributing to the infection rate.
For his part, Mr. Goodie Gueh of the Water Tower Community in Buchanan said the infection rate is high because there are many unkept abandoned land in the port city of Buchanan.
"See around here, the lands are not cleaned, so the mosquito utilize these bushes to reproduce," Gueh said. "Until we realize that our environments have to be cleaned at all times, the cases will continue to increase."
Mr. Gueh also claimed that many families do not have or use mosquito nets, something, he said, has contributed to the surge in Malaria cases.
---
---
And Mrs. Dehyeatee Kardor of District Four suggested that "the only solution to the problem is the distribution of mosquito nets" in communities.  "The fact of the matter is that there are some people who can barely afford to buy mosquito net so if our health people help us with nets it will be okay," she said.
"All of us should remember that the only way we will be able to move around and look for our daily bread is when we are healthy, Madam Kardor added.
Mr. Robert Kpado, coordinator of the Christian Association of the Blind in the county, said many disadvantaged families in the county cannot afford to buy mosquito nets.
"Here at our center, we got nine rooms in this building, each of the rooms contain two beds but no single one has a net," said Mr. Kpado. "We can just go to bed and lay down while the mosquitos can enjoy themselves on us because we don't have money to buy net".
---
---
There are 34 persons including children who dwell in the building and it is unclear when was the last time the center received any donation of mosquito nets, Mr. Kpado said.  He then called on the county health authorities to make urgent intervention by helping underprivileged families with mosquito nets.
Meanwhile, the County Health Officer says his team is lobbying with partners to provide mosquito nets for distribution across the entire county.
"There will be a mass distribution in the county between March and June of this year," assured Dr. Wheh during a recent interview in Buchanan. But he was quick to disclosed that nets are still being given to pregnant women and under children under five years.
The CHO stressed that the 2020 Malaria report is alarming and needs to be addressed urgently, while cautioning residents of Grand Bassa County to "continuously keep your homes clean".
---
---
The latest report from Grand Bassa County echoes concerns by many international organizations providing technical and funding support to Liberia's Malaria response.
Funding for malaria in Liberia is insufficient if compared with the current international average that is nearly 2.5 times more, according to United States President Malaria Initiative (PMI)  — a US funded project providing support to Liberia's Malaria response since 2008  to reduce the burden of the disease in the country.
Cumulatively from 2017 to 2019, PMI and Global Fund contributed up to $71.3 million for malaria control in Liberia and in 2019-2020, the PMI contributed of $29.2 million to Liberia.
"In absence or with minimum government contribution, this level of funding is insufficient for a country where malaria transmission occurs year round in the whole country," the PMI stated in its 2020 plan against Malaria in Liberia.  "Additionally, the complex financing mechanisms and problematic health supply system with dysfunctional last mile commodity distribution continue to hamper malaria interventions across the country."

The claim is rigorous and the content is demonstrably true.
The statement is correct, although it needs clarification additional information or context.
Evidence publicly available neither proves nor disproves the claim. More research is needed.
The statement contains correct data, but ignores very important elements or is mixed with incorrect data giving a different, inaccurate or false impression.
The claim is inaccurate according to the best evidence publicly available at this time.
Upon further investigation of the claim, a different conclusion was determined leading to the removal of the initial determination.
A rude, disrespectful, or unreasonable comment that is somewhat likely to make you leave a discussion or give up on sharing your perspective. Based on algorithmic detection of issues around toxicity, obscenity, threats, insults, and hate speech;