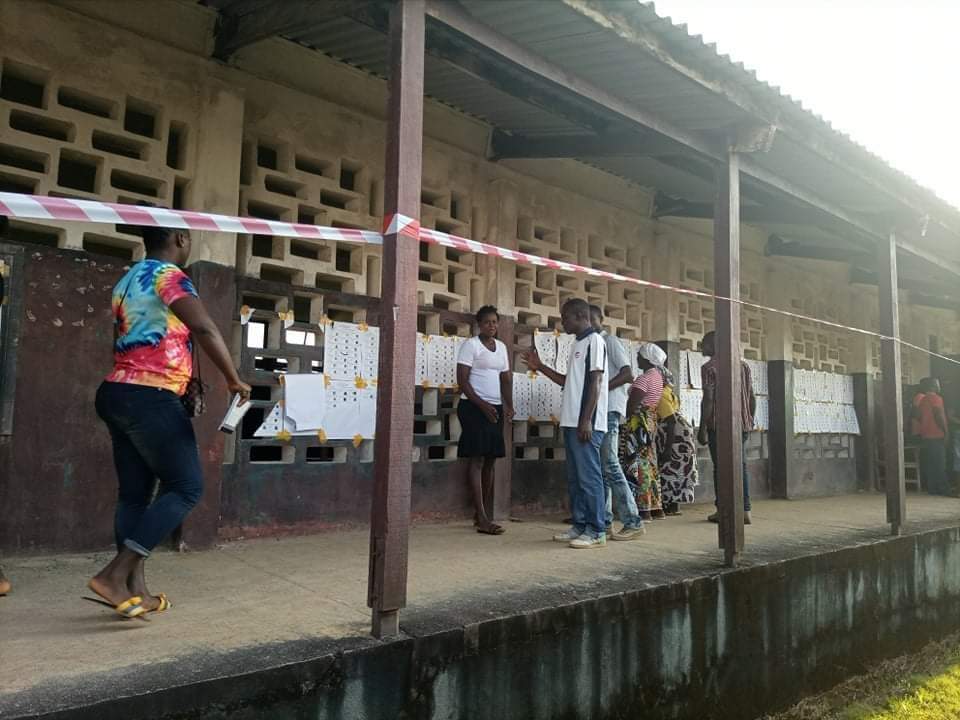 Barclayville – National Election Commission office in Grand Kru County has encouraged voters to massively turn out at the three disputed polling centers for re-run of the special senatorial elections in the county.
---
Report By: Regina Juwle in Grand Kru County
---
The re-run begins today January 13, in Belloken, Electoral District #1, as well as Warkpor and Boluwein in Electoral District#2.
According to the Assistant Election Magistrate, Dukor Garr, the NEC local office is set to conduct the process as it has deployed its polling staffs in the three disputed polling centers to conduct the re-run.
The total number of 960 registered voters are expected to cast their votes in the three disputed polling centers.
"Only those that have voting right, registered at these three centers will exercise their constitutional rights, by voting their choice," Mr. Garr said.
The Assistant Magistrate at the same time encouraged votes to turn out at the three centers to cast their vote.
"We want the voters to massively turn out today at these three centers to vote the leader of their choice, their votes will determine the Senator of this county, so are encouraging them to go to the center and vote before going on their respective farms".
He also assured citizens of conducting the re-run in a free, fair, and transparent manner, adding that a new team of electoral staff to conduct the poll.
"The winning from the re-run will be announced after the tallying process, the re-run will be peaceful, the process will move on smoothly, all of our poll staffs are new batch trained to conduct the process," he said.
Candidates Nathaniel N. Bahway of the Liberia National Union and Numene T.H Bartekwah, Independent are the top two candidates in the disputed elections held on December 8, 2020 while incumbent, Dr. Peter Coleman is at third ahead of re-run.

The claim is rigorous and the content is demonstrably true.
The statement is correct, although it needs clarification additional information or context.
Evidence publicly available neither proves nor disproves the claim. More research is needed.
The statement contains correct data, but ignores very important elements or is mixed with incorrect data giving a different, inaccurate or false impression.
The claim is inaccurate according to the best evidence publicly available at this time.
Upon further investigation of the claim, a different conclusion was determined leading to the removal of the initial determination.
A rude, disrespectful, or unreasonable comment that is somewhat likely to make you leave a discussion or give up on sharing your perspective. Based on algorithmic detection of issues around toxicity, obscenity, threats, insults, and hate speech;