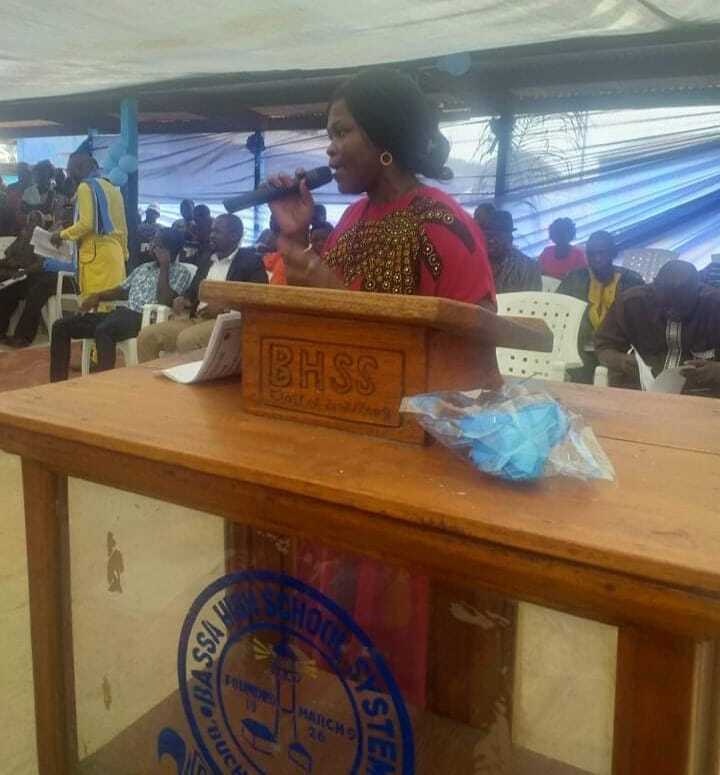 Buchanan, Grand Bassa County – Madam Magdalene Manayee Harris, who contested the December 8 Special senatorial Election in Grand Bassa County, has awarded scholarships to five female students desiring to study Arts and Geology.
She made the disclosure during the 95th graduation ceremony of the Bassa High School in Buchanan City on January 3. Madam Harris, who finished fourth out of eight candidates, told the graduating class that "it is time to invest in the youthful generation".
"Education is vital to ensuring a better quality of life for all children and a better world for all people. But if girls are left behind, those goals can never be achieved," she said.
"Educating girls yield spectacular social benefits for the current generation and those to come. An educated girl tends to marry later and have healthier children".
Madam Harris mentioned that leaders of the county need to seriously invest into the younger generation by ensuring that money gets into the budget for the future leaders.
"I went through the entire graduating class listing, I got to understand that a very little number of the graduating class wants to study Arts and Geology. I was touched seeing girls forming part of the number and so I want to say that five girls will benefit scholarships from me,' she said.
The former senatorial candidate, at the same time, encouraged leaders of the county to work together to invest in the future leaders through education.
"Our youths are not benefiting because the leaders aren't working together but they need to work together and ensure that money gets into the budget," she said. "Development is not one person thing but the collective efforts from everyone. Our leaders need to understand this and invest in the future leaders".

The claim is rigorous and the content is demonstrably true.
The statement is correct, although it needs clarification additional information or context.
Evidence publicly available neither proves nor disproves the claim. More research is needed.
The statement contains correct data, but ignores very important elements or is mixed with incorrect data giving a different, inaccurate or false impression.
The claim is inaccurate according to the best evidence publicly available at this time.
Upon further investigation of the claim, a different conclusion was determined leading to the removal of the initial determination.
A rude, disrespectful, or unreasonable comment that is somewhat likely to make you leave a discussion or give up on sharing your perspective. Based on algorithmic detection of issues around toxicity, obscenity, threats, insults, and hate speech;