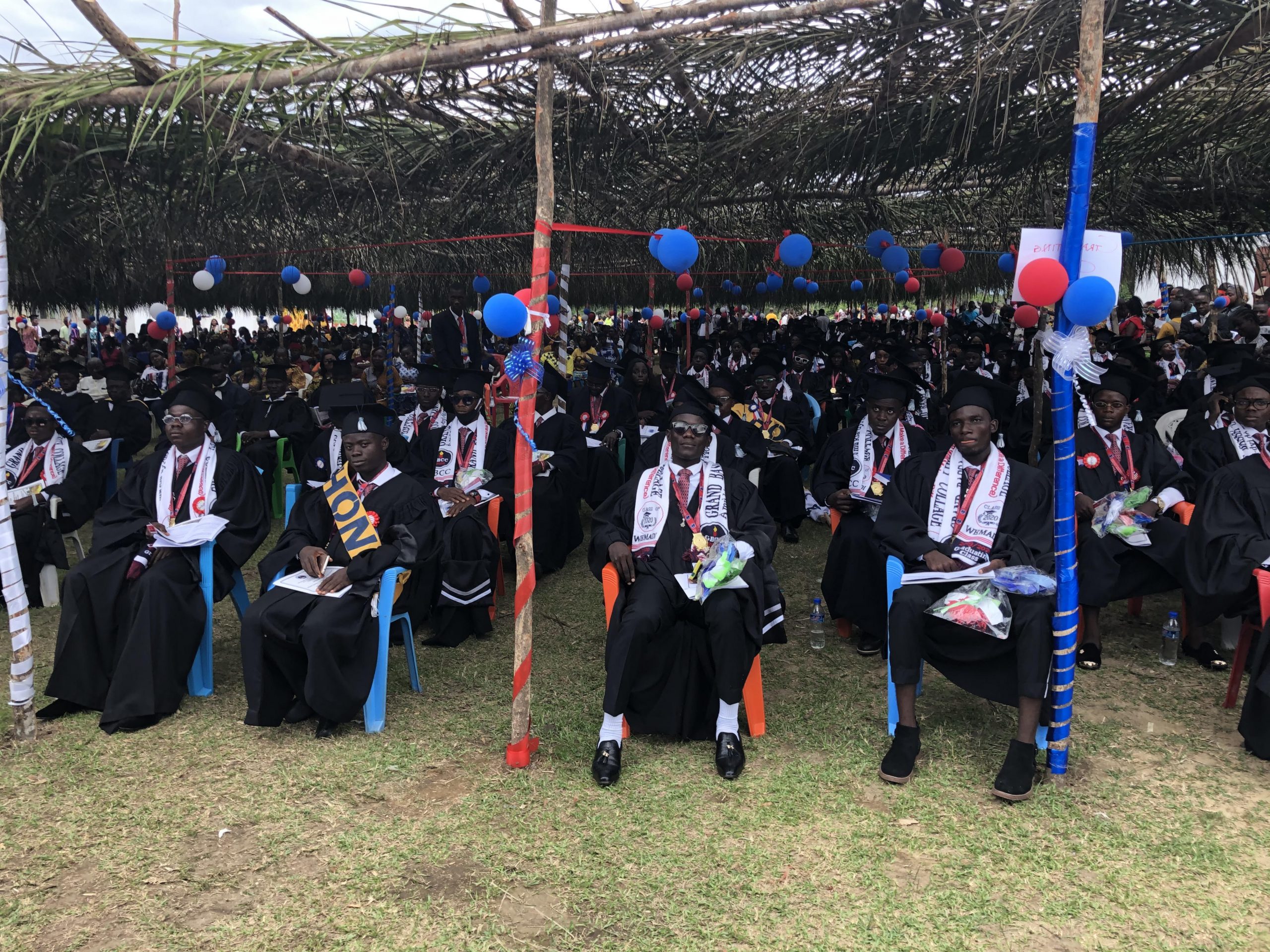 Buchanan, Grand Bassa County – Buchanan was a scene of celebrations and colorful display on Wednesday, February 17 when the Grand Bassa Community College graduated 280 students in different disciplines as the keynote speaker urged graduates not to see their first degree as the end of their education.
Wednesday's graduation was the fifth commencement of the college since it was established in 2008.
Out of the 218, 75 graduated with associate degree in nursing and 30 earned associate degree in agriculture while several others earned associate degrees in business administration, teaching education and sociology as well as associate degrees in Information Communication Technology (ICT) and engineering.
Dr. Samuel Monwell, president of the GBCC, said the graduates were amongst students who took the risk on commuting on a makeshift bridge to acquire higher education at the community college, stressing that the damaged bridge had been a major impediment to their educational sojourn.
---
---
"While it is true that they're leaving the college, we want to remind our leaders to kindly help ensure that the bridge which links Buchanan with Pensberry community — where the college is situated — needs serious attention for the rest of the students and faculty," the college president said.
Madam Delores Hogan Johnson, Former District #84 Representative of Florida USA, served as keynote speaker for the ceremony. She encouraged the graduates to push for more educational success.
"I see this day as a dream come true, seeing most of you leaving this community college is good but you have to keep the focus and continue your education," she said.
"The leaders of the college will be excited when you do great things that bring happiness and proud to the college but if your character out there is bad then you have made us shame."
---
---
Madam Johnson also provided gifts for all of the 218 graduates, promising to contribute US$1,500 to the graduating class project and also setup a financial aid program at the college for deserving students.Senator Jonathan Lambert Kaipay of Grand Bassa Count, who spoke on behalf of the county legislative caucus, described the college as "a proud of the county" but said the damaged bridge is a "disservice to the youthful generation".
Kaipay said he will not support the National budget this year "if the bridge which links Buchanan and the Community College is not captured" in the budget.
"I am going to work with the rest of the members of the Grand Bassa legislative to ensure that the bridge is captured in the next budget," he said.
At the end of the graduation program several people in attendance expressed happiness about the college and hailed former President Ellen Johnson -Sirleaf for decentralizing tertiary education across the country.
They also called on President George Weah to continue his support to the college .