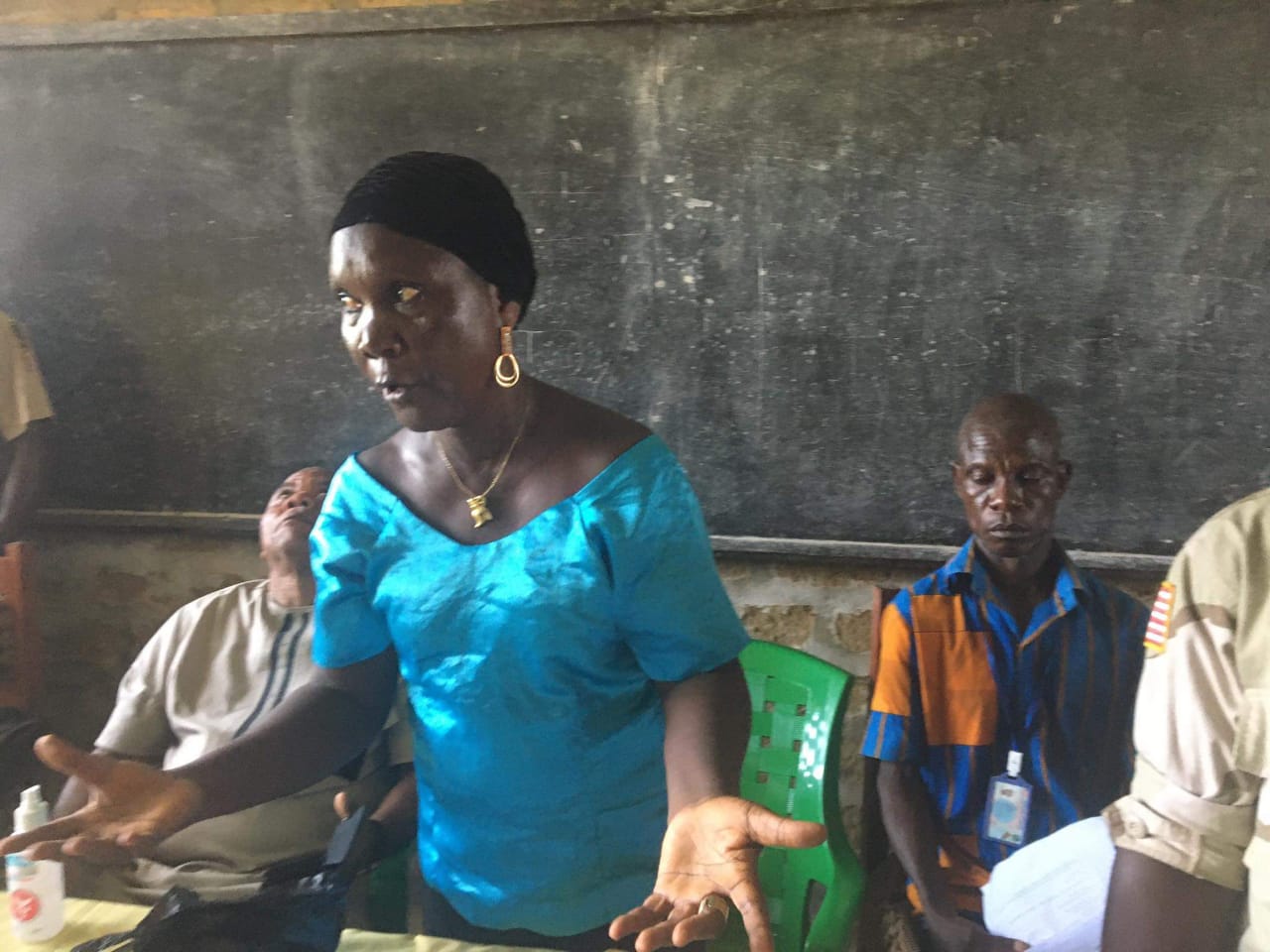 Grand Kru County — Superintendent Doris Ylatun says even though Liberia has not recorded any case of the Ebola virus disease due to the outbreak in Guinea, it is necessary to begin early awareness to ensure citizens remained on the safe side. 
---
Report By: Regina Juwle, LMD Responsible Health Reporting Fellow
---
"I don't want for what that occurred in 2014 to repeat itself in the County," said Madam Ylatun when she launched the  Ebola awareness campaign in the county. 
"This is why we have embarked on this early campaign awareness on Ebola in partnership with the county health Team".
She's concerned about business people who traveled from the county to Guinea, where over 20 cases of Ebola were confirmed in late February. 
"The awareness is meant to inform our people about the virus though it has not entered the country but early preparation and engagement of our people is very important.  
"I am calling on the Grand Kru County Health Team to assign health workers at the various checkpoints to screen passengers and carry on observation at the health centers, clinics and hospitals to make sure that patients follow the preventive measures".
She encouraged people to wash their hands frequently and report sick people to health care centers. The awareness begins amid calls by many Liberians for the borders with Guinea to be shut but some businesspeople are opposing the measure.
Thomas Teah, a businessman, said the news of the Ebola outbreak is scaring but he is worried that shutting the borders would impede trade and undermine the economy.
"We know what Ebola did in 2014, when it entered other countries including Liberia, we lost lives," he said, while calling for increased surveillance and activation of health protocols at all borders. "If they come up with closing the borders it will create effect for we the business people," he said.
Another businessman, Dennis George applauded the county administration for starting the early health awareness..
 "The news we getting from our neighboring country Guinea is embarrassing, coronavirus brought setback to we the business people, our businesses are not moving like before, we sat down doing nothing, what we can do now is ask for God's protection and take precautions, we are not praying for Ebola to come back in this country but what we experienced 2014, with our children education, losing lives we don't want it to repeat, our big people need to stand strong in fighting the virus from entering the country," he said. 
Meanwhile, some residents have assured the county health authority that they will report strangers as part of surveillance to keep track of people entering the country. 
Togba Nimely, a resident of the county, said: "We will make sure to report strange people, and apply seriousness to the preventive measures, we are afraid, the virus is real once we join the county health team, the county authorities and the government to start early preparation and awareness the virus will not spread in our country".