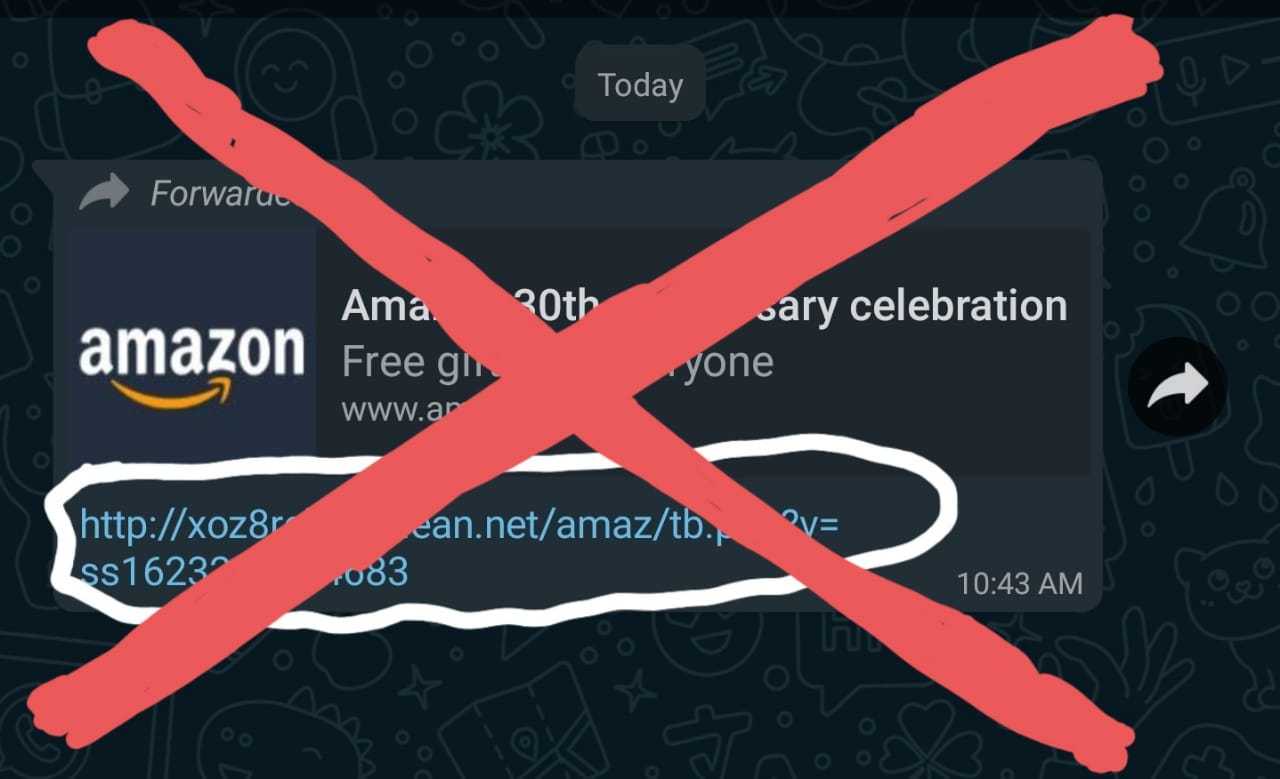 Monrovia — A viral message shared via social media – mainly WhatsApp and Messenger — claims that Amazon is offering free gifts for all its customers as part of the e-commerce giant's 30th anniversary.
---
Report By: Varney Kelvin Sirleaf, Local Voices Liberia Fact Checking Desk
---
The massage contains a link in which "Amazon" is wrongly spelt. The link then takes you through a survey containing the official Amazon logo, which tends to convince a lot of people that the offer is real.
After the survey you have a three times trial to choose a box containing a present from nine set of boxes. The survey than ends by saying that in order to claim the prize, which would be deliver to you between 2 to 5 days, you must share the link to 5 groups or 20 friends.
This is unarguably not the first time these sort of messages are shared by users of Messenger and WhatsApp in Liberia.
Is Amazon Celebrating 30th Anniversary this Year?
Local Voices Liberia Fact Checking Desk has emailed Amazon, asking if it is giving out free gifts or whether the company is celebrating three decades of existence this year.
The company is yet to reply but a further research shows that the company was founded on July 5, 1994 so it will not be celebrating its 30th anniversary until 2024.
---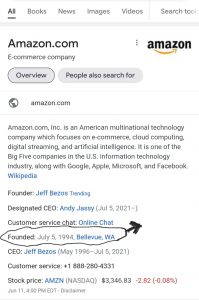 ---
CLAIM
VERDICT
Is Amazon Celebrating its 30th Anniversary this year?

 

 

 

No. Information is misleading and misleading. Amazon was founded on July 5, 1994 and will not be celebrating its 30th Anniversary until July 5, 2024.

 
---
Is the Link Being Shared By Amazon?
Although the company has not responded to our inquiry, some information technology experts in Liberia are convinced that there is always a sinister motive for sharing these kinds of links via social media. Carol Doe, a Lone Star Cell/MTN digital product specialist, says the purported "Amazon link" is not authentic.
"What I can say right now is that it's false, it's not true. Amazon is not giving out free gifts," Doe said when LVL asked him to verify the authenticity of the viral link. "What's happening now is what scammers do — which we called "phishing attack". They will send you an email claiming to be your bank, or one big institution that is giving out free things or they could create a version of an organization's website like what's going on now with Amazon."
He further cautioned that online scammers also use "phishing attack" to gain access to people's bank account details by sharing these links via email or social media.
"Social media users can be affected by clicking the link too, these scammers can logout social media account holders [from their] own account by changing the recovery email and recovery phone number, which makes it very difficult to retrieve the account until their unrealistic demands are met," Doe explains. "It poses a big threat to all irrespective of your profile or status in society, so we just have to be careful about the links we open and why we open them".
The intent of these scammers who create the link is to make sure it's shared to as many persons or groups as possible, adds Kpetermeni Siakor, founder and software engineer at Kwagei Group – a Monrovia based IT Company.
Siakor says the viral link is "not from Amazon", adding that "just by looking carefully you will see that the link below [the message] has nothing close to Amazon written in it". He warned that opening the link has serious ramification.
"The damage is, just by clicking on the link you move directly into the myweb creator website the scammers have designed, and this could mean that your device is already infected," he said.
"The scammers, at this point, have access to your contacts, your passwords, photos and several other personal details which leads them to impersonating. And so, the dangers are real and people should just be careful when they received these links."
Doe also cautions internet users coming across such link to be very careful and "should first ask his/her self why this company is giving out this much free?"
"Why is this information being shared in most chatrooms? Do the company have a website? If this is true, is it on their official website? Or if the link is in a WhatsApp or Messenger group check the URL under the link, if the words do not match, know the link is not authentic," he said.
And Siakor relies of the old adage "If something sounds too good to be truth especially on the internet, be suspicious of it. Do not click on a link just because you received it from a friend" as he warns internet users against opening or sharing "just any links".
Another factor that shows these fake URLs or links is that from the beginning of the link, it typically reads "HTTP" instead of "HTTPS", he said.
---
---
---
With these experts' views, we therefore conclude to the fact that the link being widely spread on WhatsApp and Messenger about Amazon giving out free gifts in celebration of its 30th anniversary is fake and therefore caution the public to stay alert of these links and take these experts opinions as provided above very important in their daily use of the internet.
---
CLAIM
VERDICT
Is Amazon Giving Out Free Gifts through its online platform?

 

 

No. Information is leading. Most likely an internet scam to gain access to internet users' person information.
---
You may contact us to fact check any claim or information relative to Liberia. Contact us on:
Factcheck.localvoicesliberia@gmail.com or  WhatsApp: +231880986778
---
LVL Fact Checking Desk is part of the Liberia Media Initiative co-financed by the European Union. The funder had no say in the production of this report.