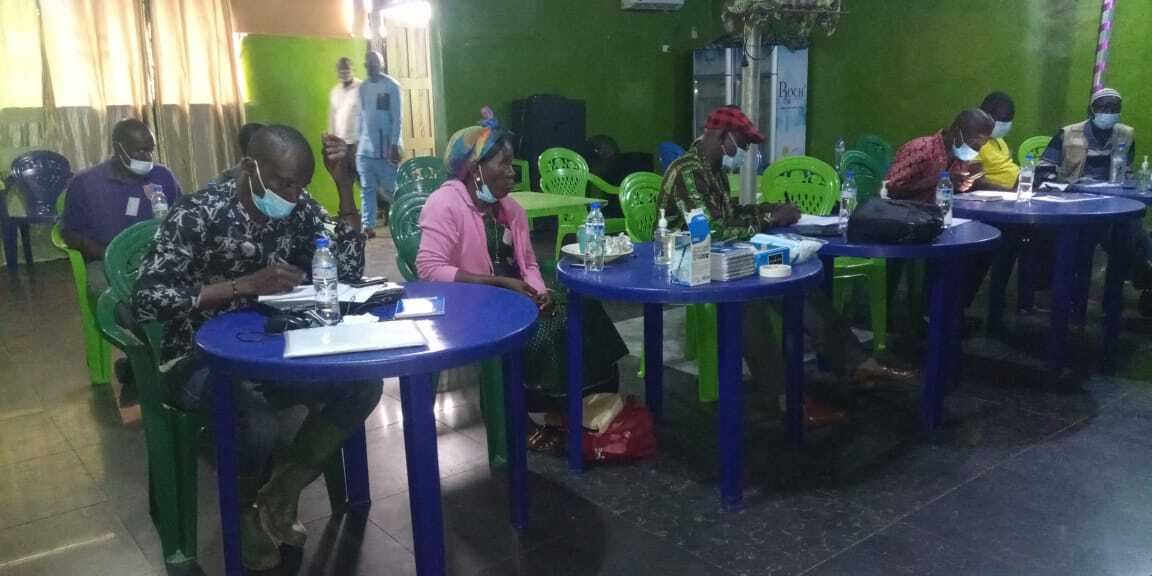 Sanniquellie — It is believed that the 19-yearr-old female who recently tested positive for Ebola in Toulepleu, Ivory Coast passed through Liberia by road, says Nimba County's surveillance officer Isaac Cole.
---
Report By: Joseph Solo, Jr. in Sanniquellie, Nimba County
---
Reports suggest that the lady travelled from the Republic of Guinea to the Ivory Coast, but disease surveillance information from Nimba County suggests that she transited through Liberia before heading to Toulepleu.
"Even though we are here to perform a different function, it is better to inform our people in this gathering that there is an outbreak of the Ebola Virus Disease in neighboring Ivory Coast," Cole said during a health stakeholders' meeting in Sanniquellie on Monday.
This disclosure comes after authorities in the Ivory Coast announced last week that the country had recorded a confirmed Ebola case.
---
---
Cole said the disclosure is a trigger for Liberians, especially people in Nimba, Grand Gedeh and Maryland Counties. These are counties that share porous land borders with the Ivory Coast and so the Nimba County Surveillance officer wants people to be on the alert. However, he did not give further details.
"Our County Health Team is not ready to entertain specific questions right now about the latest discovery across our borders, but what we have planned to do is to dispatch surveillance teams at all the crossing points between Liberia and the Ivory Coast on one hand and Liberia and Guinea on the other hand," he said.
Nimba County Health Officer, Dr. Nettie Jo,e has indulged the participation of the county administration and security apparatus as health workers are alerted to build surveillance against such outbreak, he added.
The County Health Team already holds regular coordination meetings with members of the media, the security sector, county administration, civil society organizations, marketing association, and the religious community to discuss health issues. And Cole thinks that this "Multi Stakeholders Platform" will help health workers fast track disease surveillance, especially in the wake of the latest outbreak in neighboring Ivory Coast.
"It is our ardent hope that you take precautions upon hearing this breaking news," Mr. Cole cautioned participants but added that "this message is not intended to cause panic among our people".

The claim is rigorous and the content is demonstrably true.
The statement is correct, although it needs clarification additional information or context.
Evidence publicly available neither proves nor disproves the claim. More research is needed.
The statement contains correct data, but ignores very important elements or is mixed with incorrect data giving a different, inaccurate or false impression.
The claim is inaccurate according to the best evidence publicly available at this time.
Upon further investigation of the claim, a different conclusion was determined leading to the removal of the initial determination.
A rude, disrespectful, or unreasonable comment that is somewhat likely to make you leave a discussion or give up on sharing your perspective. Based on algorithmic detection of issues around toxicity, obscenity, threats, insults, and hate speech;