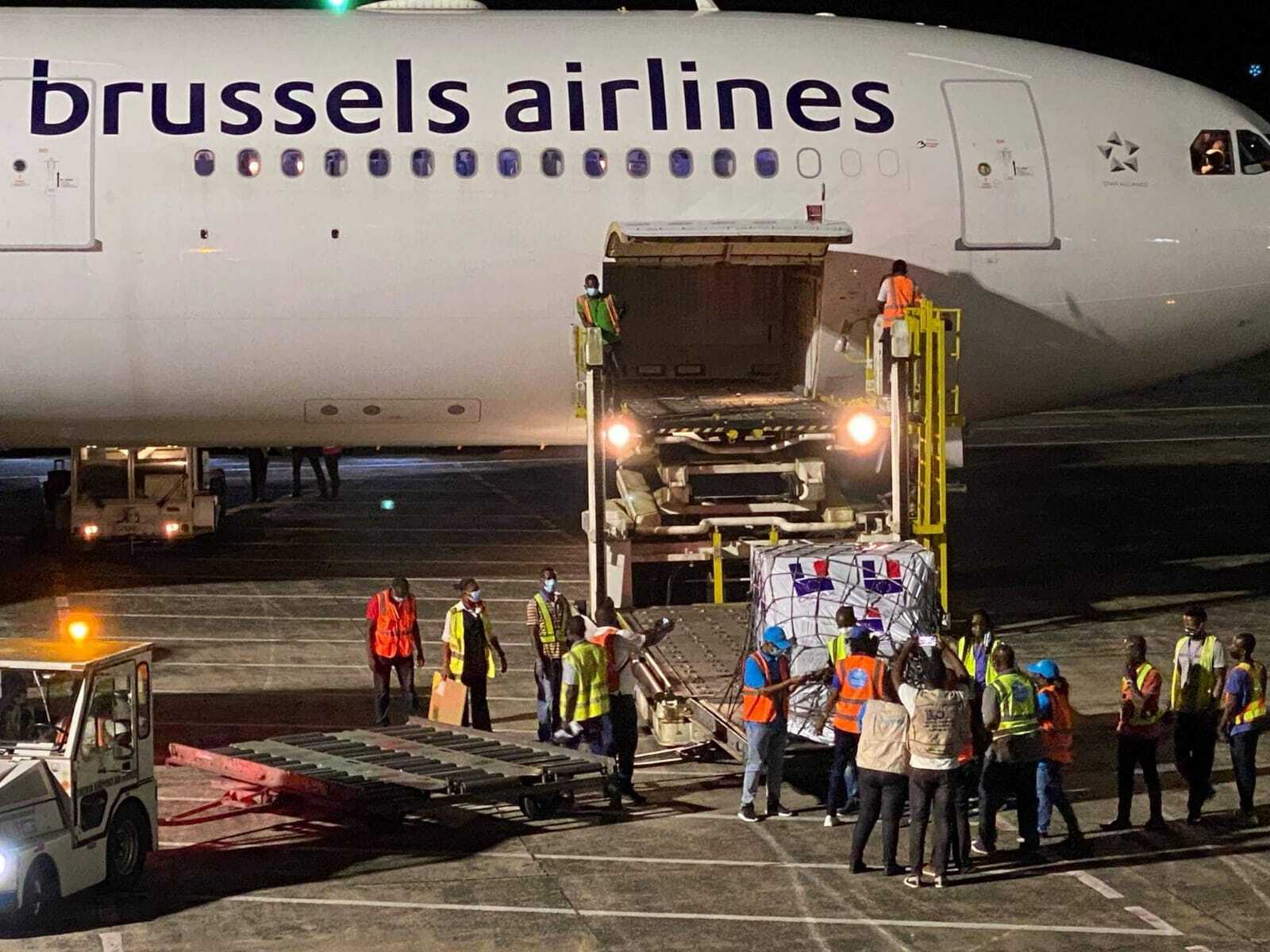 Monrovia — Liberia's Health Minister Dr. Wilhemina Jallah has urged people who have not taken any COVID-19 vaccine to get the Johnson & Johnson jab instead of the AstraZeneca vaccine. This will allow for those waiting for their second dose of the AstraZeneca vaccine to get inoculated and boost the country's progress against COVID-19, she said.
---
Report By: Arthur Kowah, arthurkowah1992@gmail.com
---
Dr. Jallah also called on those who have taken their first dose of the AstraZeneca vaccine to take the second dose to boost their immunity against COVID-19.
"My special message to those who have not taken vaccines at all: we want you to continue with the Johnson & Johnson COVID-19 vaccines. For those who have already taken one dose of the AstraZeneca, we want you to come out en masse and take your second dose so that we can consume these 96,000 doses," she said.
The health minister was speaking on Friday when additional 96,000 doses of AstraZeneca vaccines arrived at the Robert International Airport. The consignment is a donation by the French government in collaboration with the European Union and was sent to the country through the COVAX Facility — a partnership of GAVI, the Vaccine Alliance, the World Health Organization (WHO) and the Coalition of Epidemic Preparedness Innovations (CEPI). COVAX is working in partnership with UNICEF as well as the World Bank, civil society organizations and manufacturers to achieve equitable distribution of COVID-19 vaccines globally.
Receiving the vaccines, Dr. Jallah lauded the French government and partners for the donation, adding that it comes as a sign of relief as concerns from people who have taken only one dose of the vaccine continue to flare.
"For me this [vaccination donation] save my life. Now I don't have to answer questions on where my second dose is. Your second dose has arrived. So, we want you want you to be eager to get to all the places [vaccination sites] and take your vaccines," she said.
---
---
The shortage of AstraZeneca vaccines for those who took their first dose and need to take their second happened because the health ministry had to take a tough decision of expanding vaccination during the height of the third wave of COVID-19, she said.
"During the height of the third wave, we had to make a tough decision, and that decision was to use the available doses for a lot of people, to be able to protect more people. So we were forced to use 89,000 doses instead of 49,000 doses," she disclosed.
She hailed Liberians for their adherence to the health protocols and urged people who are yet to take the vaccines to do so.
"Without you we would not be here. We do not want to wear mask for the rest of our lives. The vaccines are here to help all of us meet our target. If you take your vaccines, that will put Liberia in a position where we will be able to relax many of these protocols for your life to continue to go on," she said.
The Liberian Health minister said the more Liberians move to get vaccinated, the more the will be more donations of vaccines to protect citizens.