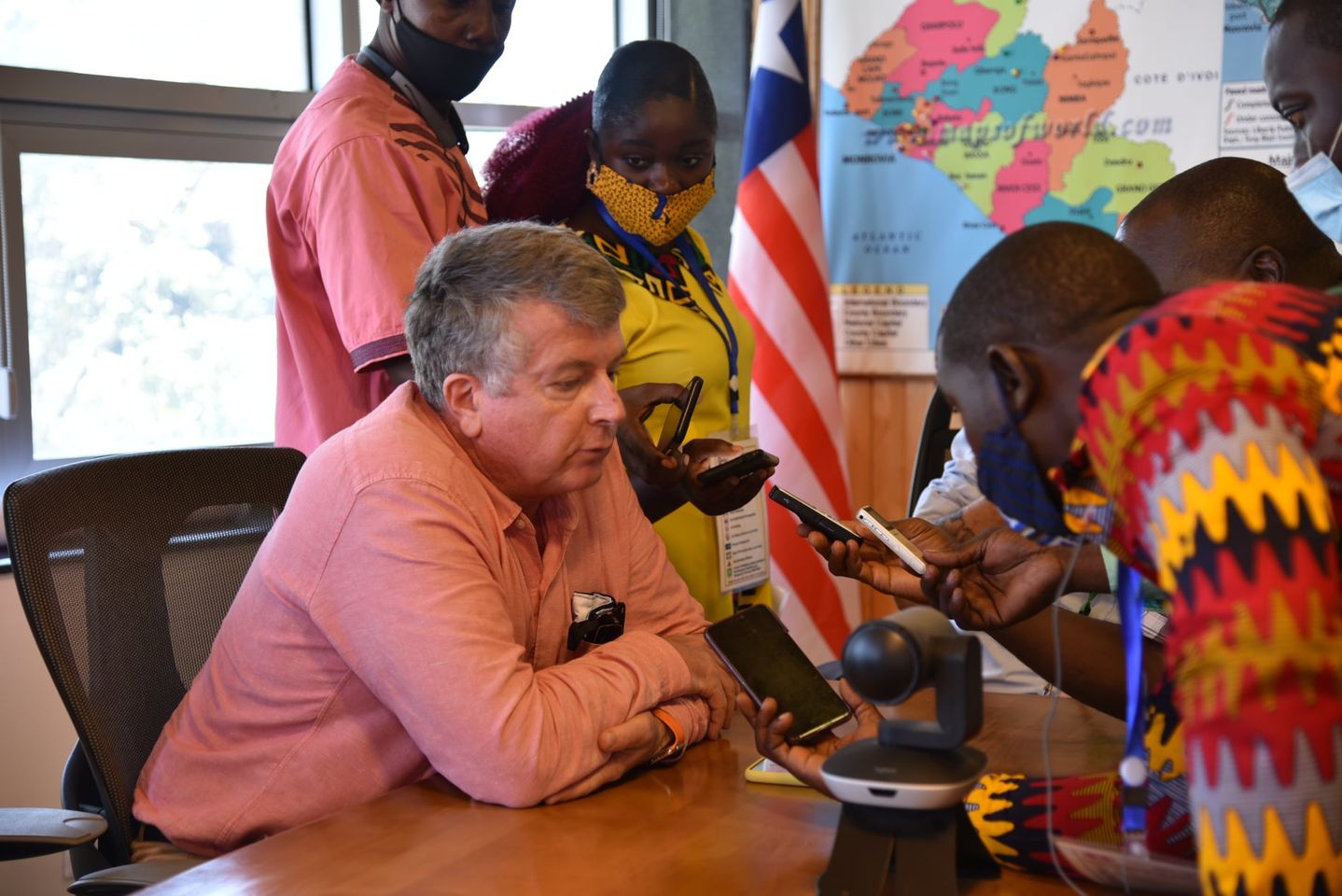 Monrovia – Reactions to an assertion made by the head of the European Union Mission to Liberia Ambassador Laurent Delahousse about the sanitation and waste management situation of Monrovia city have been swirling, sparking mixed reactions in the process.
---
Report by: Varney Kelvin Sirleaf | Local Voices Liberia Fact Checker
---
Many Liberians – home and abroad – have weighed-in on the Ambassador's comment. While some termed it as "frank and a blatant truth" some have also deemed it "derogatory and undiplomatic".
As the reactions emerged, there were various versions of what was said by Ambassador Delahousse, thereby generating a divergence of public debate.
For example, Montserrado County District #8 Representative Acarous Gray expressed his disagreement with the EU Ambassador and claimed that the Ambassador described Monrovia as "the dirties city in Africa".
Mr. Gray posted to his Facebook page: "While I personally appreciate the EU Ambassador accredited to Liberia quest for a Clean City, I totally disagree with description given to the city of Monrovia. Monrovia in Africa by all environmental standards and scientific research is not the dirties of African cities. The public research records disprove such unfortunate assertion".
But did the EU Ambassador actually say Monrovia is "the dirties city in Africa"?
LocalVoicesLiberia Fact Checking Desk conducted a careful analysis of the audio and video recordings of the event held at the Monrovia City Hall to determine what was actually said. We found that Ambassador Delahousse is being misquoted.
On October 5, 2021, Ambassador Delahousse was making a remark at the gathering of community leaders from across the city of Monrovia when he said:
"I must say that when I arrived here about a year ago, I was a bit surprised. Monrovia is a disgusting city; it is a dirty city. Of all the capitals I have seen in my previous posting to Africa, I have not seen one that is as dirty as yours".
---
---
To interpret this statement to mean that the Ambassador referred to Monrovia as the "dirties city in Africa" is incorrect. Our verdict is based on the exact words used by the EU Ambassador in which he said, "of all the capitals I have seen in my previous posting to Africa …". By the plain meaning of his words as checked by us, the EU Ambassador was telling his personal experience with cities in Africa that he has seen  and that Monrovia was the dirtiest of the cities he has seen on the continent. This does not inferred that he meant that Liberia is the dirtiest cities in Africa.
However, Ambassador Delahousse later apologized, adding that his comment was meant as a "wakeup call to Monrovians in order to change their practices of littering and to improve the waste management system that is financially supported by the European Union and implemented by the city, community-based enterprises and SMEs and other stakeholders."
---
You may contact us to fact check any claim or information relative to Liberia. Contact us on:
Factcheck.localvoicesliberia@gmail.com or  WhatsApp: +231880986778
---