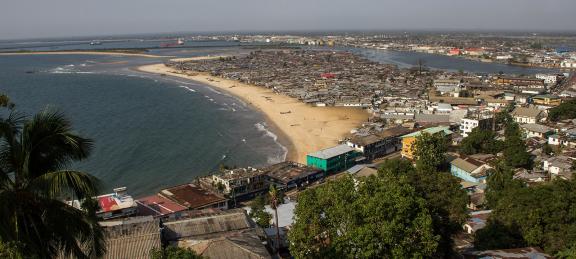 Paynesville – Addressing fellow world leaders and delegates at the United Nations Conference on Climate Change (UNCCC) dubbed the Conference of Parties or COP26 on November 2, 2021, President George Weah claimed that "countries like Liberia, who maintain and protect the largest remaining tracts of forest reserves, receive the lowest benefits for these ecosystem services".
---
Report By: Grace Z. Gaie  | Local Voices Liberia Fact Checker
---
President Weah was simply saying that Liberia is among developing countries that receive the "lowest benefits" or support to counter the problem of climate change – the main issue discussed at COP26.
But was President Weah correct?
The United Nations in a quest to help countries mitigate the effects of climate change has backed several international climate funds that are aimed at helping developing countries like Liberia build a strong climate resilience in meeting the goals of the Paris Agreement.
Some of these international climate funds include the Climate Investment Fund (CIF), Green Climate Fund, Adaptation Fund, Global Environment Facility, UN REED, and Clean Technology Fund.
The CIF, which is one of the world largest and most ambitious multilateral climate financing mechanism for developing countries, was lunched in 2008 by world leaders to reduce carbon emission. The implementation of the CIF by regions shows that Africa received 26% of funding – the second highest after Asia.
The CIF, which is a US$720 million program titled Scaling Up Renewable Energy in Low Income Countries or SREP, seeks to empower transformation in the world's poorest countries by demonstrating the economic, social, and environmental viability of renewable energy.
According to CIF data, Liberia received US$50 million in grant and concessional financing from the SREP in 2017 for the implementation of two projects aimed at supporting efforts to increase energy access through off-grid electricity solutions.
---
---
Also, Liberia is to receive US$27.3 million from the Green Climate Fund. Under the GCF there were two projects ongoing in Liberia: FP160 and the SAP018 .
At the same time, Global Environment Facility (GEF) approved US$8.9 million in new grant funding from the Least Developed Countries Fund (LDCF) for a coastal resilience project that will benefit 80,000 people in Liberia and rehabilitate 20,000 hectares of degraded coastal habitats. This funding was approved in June 2020.
For the Adaptation Fund, which seeks to address key climate vulnerabilities in agriculture and water resources management in the rice and cocoa value chain, US$9.5 million was contributed to Liberia. The funding for the five-year project was approved in September 2020.
How Much Other Developing Nation Receiving?
Like Liberia, Rwanda, Peru, Uganda, Ethiopia, and Yemen, which are all developing countries, received US$50 million each from the CIF while Mali is tapping into a US$40 million funding. The DR Congo  received US$60 million, Mozambique is to get US$86 million while Zambia and Nepal received US$91 million each.
Big Beneficiaries
On the other hand, big beneficiaries that are also developing countries, received far more than Liberia and other developing nations. For example, Morocco received US$150 million, Kazakhstan got US$200 million, the Philippines and Nigeria both received US$250 million each.
The Asian nation of Thailand received US$300 million, Indonesia received US$400 million, while Mexico and South Africa received US$500 million each and India got the highest with a US$775 million funding.
Conclusion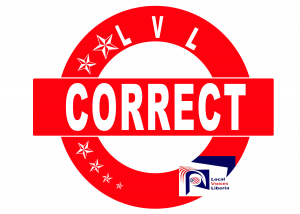 According to our research, Liberia received the total of US$70.6 million from the international climate funds including CIF, GFC, GEF, and the Adaptation Fund. This means, Liberia is amongst countries that received the lowest support to tackle the issue of climate change. Therefore, President George Weah was correct in his statement made at the COP26 Summit in Glasgow, Scotland.
---
| | |
| --- | --- |
| Claim | Verdict |
| President Weah: "Liberia is amongst countries that receive the lowest benefits for these ecosystem services." | Correct. |
---
You may contact us to fact check any claim or information relative to Liberia. Contact us on:
Factcheck.localvoicesliberia@gmail.com or  WhatsApp: +231880986778
---


The claim is rigorous and the content is demonstrably true.
The statement is correct, although it needs clarification additional information or context.
Evidence publicly available neither proves nor disproves the claim. More research is needed.
The statement contains correct data, but ignores very important elements or is mixed with incorrect data giving a different, inaccurate or false impression.
The claim is inaccurate according to the best evidence publicly available at this time.
Upon further investigation of the claim, a different conclusion was determined leading to the removal of the initial determination.
A rude, disrespectful, or unreasonable comment that is somewhat likely to make you leave a discussion or give up on sharing your perspective. Based on algorithmic detection of issues around toxicity, obscenity, threats, insults, and hate speech;