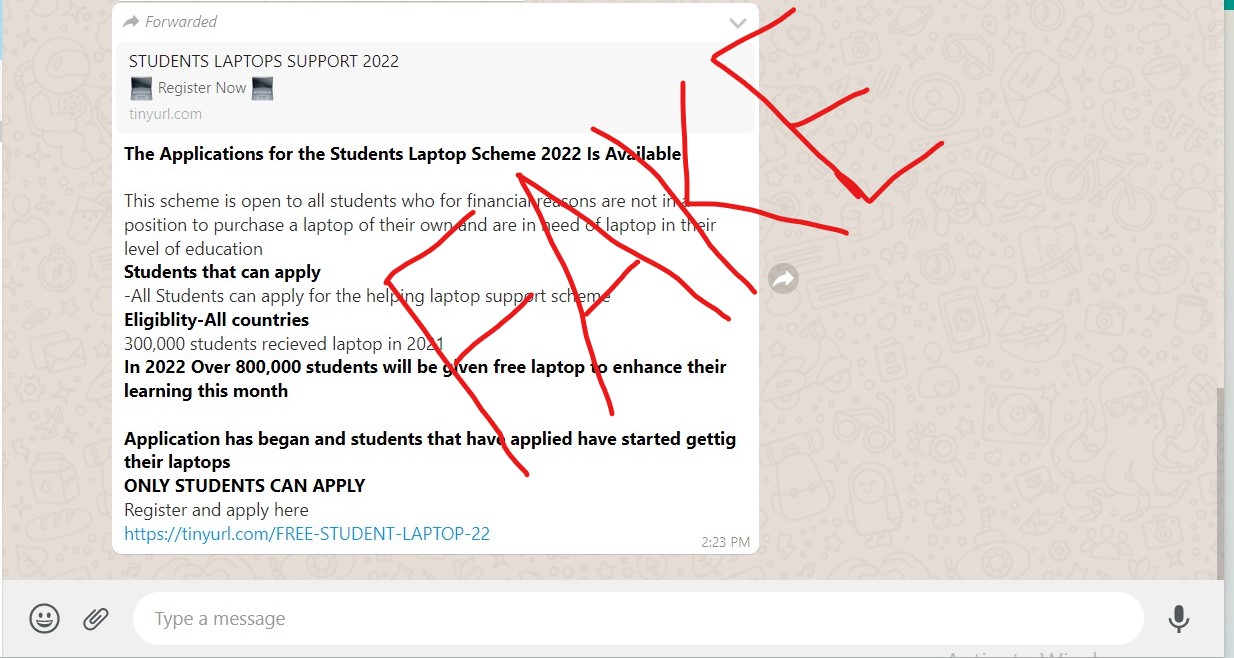 Paynesville – There's a link going viral, claiming to be offering students from all around the world a chance to win or get free laptops for 2022. The link, which is mainly being shared via WhatsApp, carries a message: "Scheme is open to all students who for some financial reasons are not in the position to purchase a laptop of their own and are in need of laptop in their level of education".
---
Report By: Varney Kelvin Sirleaf | LVL Fact Checker
---
We checked to know if this offer is authentic or a ploy by online hackers/scammers to either infect devices or steal personal information from people who will be lured into participating in the scheme.
First, click on the link and it takes you to a site containing a URL that states: https://students-lapt0ps22.scholarshipunion.online/.  Now, a careful look at the URL or the website link shows that laptop is spell as "lapt0p". This is a deliberate misspell that should give you a hint that there's something fishy about this link or website. Note that the word is spelt "laptop" and not "lapt0p". Replacing the "o" with a "zero (0)" is a phony strategy used by hackers who built these fake websites for sinister motives.
Second, once you're on the website you'll find a list of questions that you are required to answer in order to be considered a winner of the prize (the laptop), but it is important to note that no matter how you answered these questions you will still be considered a winner of the prize — this is another hint that the questionnaire is a bait to lure you into continuing on the site.
At the end of the different steps and questions, you will be asked to share the link to WhatsApp groups and friends as a requirement to getting the prize. This allow for the link to be furthered shared – the exact intent of the hackers who created it.
Last, we checked further to authenticate the website by using reputable online verification tools for website. The domain registration was not found, and the link was rated unsafe by the online tool, adding that "no technical data could be retrieved regarding the owner of the domain [website]". When a website technical detail cannot be found, you have to concerned about the credibility of it.
---
---
---
Conclusion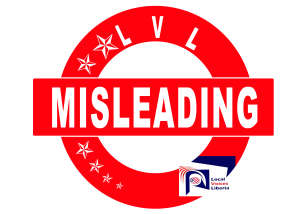 Based on the fact check process, we conclude that the viral link about "free student support laptop" is fake and it is dangerous to open the link and give your private information that it requests. Note that once you click the link in the WhatsApp message and pass the first round of questions, the site even suggests saving your password, which is enough reason to be skeptical. Also, misspelt words in URLs is a good hint that should caution internet users about these fake websites claiming to be offering gifts.
---
You may contact us to fact check any claim or information relative to Liberia. Contact us on:
Factcheck.localvoicesliberia@gmail.com or  WhatsApp: +231880986778
---