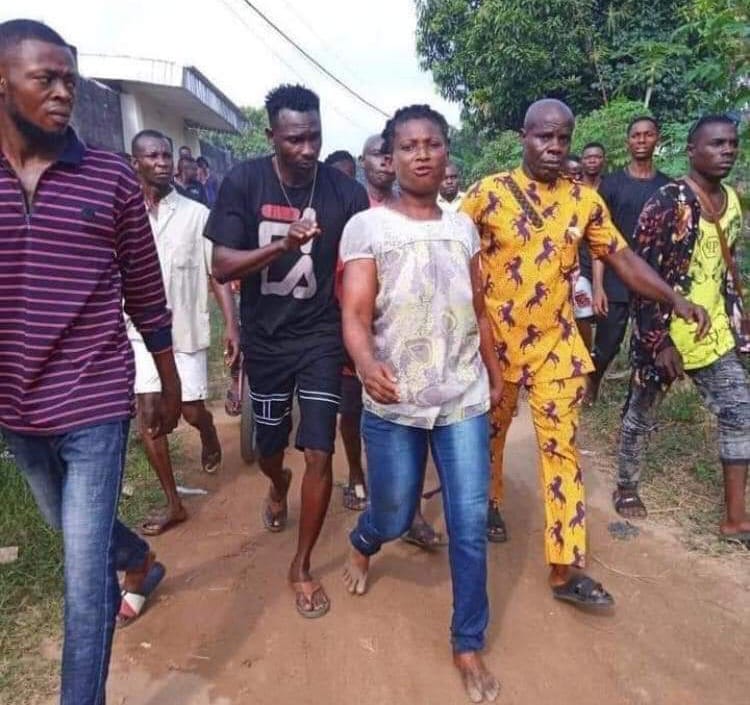 Paynesville – Gruesome images alleging to be human parts have been circulating Facebook and also published in a local daily with claims that a woman was caught selling human parts in a restaurant in Yekepa, Nimba County.
---
Report By: Varney Kelvin Sirleaf | LVL Fact Checker
---
These images were first shared in a Facebook post made by The Museum, a social media blog, on March 30, 2022 generating over 300 comments and over 1,000 shares in two days.
The Facebook post claimed that "A woman selling human parts in her restaurant was caught in Yekepa Nimba County one hour ago". The post also cautioned the public to "be careful of what they eat ooh".
Also, the March 31, 2022 edition of the Hot Pepper Newspaper also carried a story displaying the same images with the headline, "Woman Discovered Selling Human Parts in Food in Yekepa". The paper said its source of the story is a woman believed to be from Nimba County who one of their reporters met in a taxicab discussing the gruesome images. The publication, however, fell short of providing any details from the Liberia National Police but claimed that the LNP did not get hold of the incident.
But multiple reverse image search conducted by LVL fact checking desk found that these gruesome images are not from Liberia and have been shared by many Nigerian social media blogs including Promise Blog and Oyo Gist. All these blogs have claimed that the incident happened in 2021 in the state of Anambra, Nigeria. Some Twitter users Gr8Mind and E-Digital also posted these same images, claiming that the incident happened in Anambra, Nigeria.
But the Anambra State Broadcaster in a Facebook post quoting Mohammed Haruna, Police Public Relation Officer of the Anambra Police Command, clarified that the "Report trending online that a woman selling human meat in her restaurant was caught by the Police in Anambra State is FAKE. No such incident occurred in Anambra. The report is mischievous. Please disregard".
The same images were also shared by a Ghanian blog Harry Graphic claiming that a 33-year-old woman who lives in Kumasi – the Ashanti region of Ghana —  has been arrested for using human body for making Kebab (a local dish) for almost eight years.
Despite the severity of the incident as claimed by these blogs, LVL found it very strange that no reputable media institutions from either Nigeria or Ghana reported about the incident.
Conclusion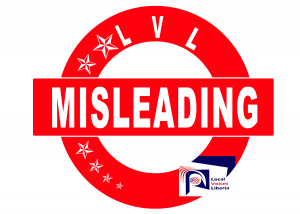 Multiple reverse image search found that these gruesome images purporting to be human parts have been making rounds on social media for some time now. There is no exact location where these alleged incidents occurred, but many internet users or bloggers have used these images to refer to alleged occurrences in different African countries for which Liberia has become the most recent location.
Additionally, a close analysis of the photos found that a pick-up in one of the photographs is bearing a foreign license plate. This is another clue to show that the purported incident did not occur in Yekepa or any part of Liberia as claimed.
It is also unknown if these photos are real or computer-generated to spread disinformation via the internet. Notwithstanding, LVL fact checking desk concludes that the incident as posted to Facebook by The Museum – the social media blog – and the news report in the March 31, 2022, edition of the Hot Pepper newspaper is misleading. No incident of sought occurred in Yekepa, Nimba County.
---
You may contact us to fact check any claim or information relative to Liberia. Contact us on:
Factcheck.localvoicesliberia@gmail.com or  WhatsApp: +231880986778
---


The claim is rigorous and the content is demonstrably true.
The statement is correct, although it needs clarification additional information or context.
Evidence publicly available neither proves nor disproves the claim. More research is needed.
The statement contains correct data, but ignores very important elements or is mixed with incorrect data giving a different, inaccurate or false impression.
The claim is inaccurate according to the best evidence publicly available at this time.
Upon further investigation of the claim, a different conclusion was determined leading to the removal of the initial determination.
A rude, disrespectful, or unreasonable comment that is somewhat likely to make you leave a discussion or give up on sharing your perspective. Based on algorithmic detection of issues around toxicity, obscenity, threats, insults, and hate speech;