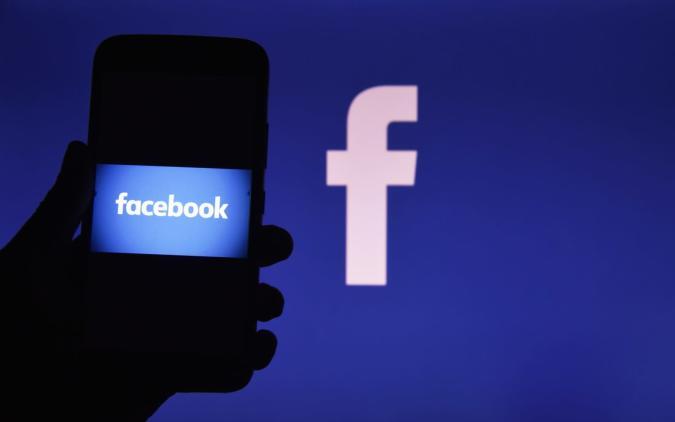 Monrovia – As the world continues to witness the advancement and development of digital or social media platforms, cyber criminals are also stepping up their game. These cybercriminals continue to upgrade their skills. But the impact of their unscrupulous skills is becoming alarming and problematic for internet users.
---
Written By: Varney Kelvin Sirleaf | LVL Fact Checker
---
According to the 2022 first quarter report of Meta, the company that owns Facebook, Messenger and WhatsApp, Facebook monthly active users is estimated at 2.94 billion as of March 31, 2022 —  an increase of 3% from the previous year. But Facebook continues to have major issues with fake accounts. Many fake Facebook accounts are created to either promote malicious contents or to defraud other people, etc.
While a genuine Facebook user shares daily activities or thoughts about random topics or trending issues, a fake profile may usually share posts about one thing that the user keen on promote or defaming. And if you just look carefully at the profile, you can tell whether that profile is fake or genuine.
So, how do you spot a Fake Facebook Account? There are many clues to help you detect a fake Facebook account. Note that if an account or profile shows three or more of the clues explained below, it very advisable to avoid interacting with such account.
With the help of articles published by MalwareFox or Ignite Visibility we have put together six basic steps to help you detect a fake Facebook account or profile.
Step 1: The Profile Photo
One of the first things you see on a Facebook profile or account is profile photo. It is also one of the easiest ways to determine if a Facebook account is fake. What you must do is to carefully examine the profile photo of the account.
If you see only a single profile photo and the account is new or more than a year old or the account's profile picture is a photo of a celebrity, it is a clue that you need to be careful.
Note that a Facebook account with no profile photo is most often enough reason to raise doubt. This means, an account with a profile photo that looks seemingly perfect is also enough to raise alarm. To protect yourself and many others from falling prey to fraud you need to deep deeper to determine the authenticity of the account.  Try to save the profile picture and do a reverse image search to know whose photo this suspicious Facebook account is using as its profile photo.
Step 2:  Read the About Section
Another way to spot a fake Facebook account is to look at the "About" Section of the account. In most cases, genuine Facebook users would list some accomplishments including adequately listing name of school, college, current and previous employment or other specific information about their career or personal life.
But if you do not see anything on the "About" section of a Facebook account, this should be a clue to make you even more suspicious about this kind of account.
Additionally, creators of fake accounts or profiles don't go into details; they use common, famous people and places to make the account look real; so be mindful if you see lines like: "Works in New York"; "Went to New York University" and "Lives in New York" on their profile.
For example, a fake Facebook account of President George Weah, which has 4.3k friends, gives absolutely no personal information about the him even though the account posts information or contents about the President's daily activities. So, a person, who is not aware that this account is not the official or authentic account of the Mr. Weah, might trust it. However, this account presents a clear clue about what a fake account looks like.
---
---
---
Step 3: Check Out Their Friend List
It obvious that a genuine Facebook user or profile would connect with more local persons in the country or city the claims to be from or living. However, an account with so many foreign friends and very minimum or no local friends should awaken your doubt that the account might be a fake one.
If a person is claiming to be a Liberian, why would they connect with so many Lebanese or Indians but few or no Liberian as Facebook friends? This is another clue.
Step 4: Different Name in the URL and the Profile
Many fake accounts have different name in the URL (the link to the Facebook account) from what is on the profile. This usually happens when a genuine person account is hacked and then operated under another person's name or when the account was initially created for some other activity but then the name was changed to promote different topic or cause.
For example, a Facebook account claiming to be former President Liberian President Ellen Johnson-Sirleaf has a different name in the URL and a different profile name.
---
---
Step 5: Read the Profile/Account Timeline
If a Facebook user or profile is posting too many links of one or many websites with lots of ads, than it's clear that the account is for promotion and likely to be a fake one.
Facebook users share or post about different topics like social issues, politics, governance, jokes, music, video, or pictures. They also share their activity like traveling, working, interacting or outing with friends and family. If you don't see these different types of posts, it is a clue to be suspicious about this kind of account.
Step 6: Lack of Interaction on the Posts
To spot this you will have to check the profile of the account carefully, click on the pictures and check the likes and comments. When you see so many likes, and generic comments on pictures of an account like beautiful, cute, and sweet, but the account holder does not reply to any comment then it might be a sign of a fake profile. A genuine person at least will appreciate someone's compliments.
Another thing to consider is to click on the "More" button on the Profile to see the activities of the person like Check-ins, Music, Films, or TV-Program. If you see no such activity, then the profile might most likely be not genuine.
Conclusion
There are lots of ways to identify a fake Facebook account; however, none of them are definitive proof that the account is actually a fake one. Note that maybe someone doesn't willingly display his/her original picture or lists his or her personal information in the About section because of privacy concern. It usually happens with old age persons who do not like to share everything on Facebook.
However, being suspicious of accounts or profiles that have elements of the clues mentioned in all the steps above will avert any potential cyber harm you might face. It is advisable to always follow these steps to verify accounts that you interact with on Facebook.
---
You may contact us to fact check any claim or information relative to Liberia. Contact us on:
Factcheck.localvoicesliberia@gmail.com or  WhatsApp: +231880986778
---


The claim is rigorous and the content is demonstrably true.
The statement is correct, although it needs clarification additional information or context.
Evidence publicly available neither proves nor disproves the claim. More research is needed.
The statement contains correct data, but ignores very important elements or is mixed with incorrect data giving a different, inaccurate or false impression.
The claim is inaccurate according to the best evidence publicly available at this time.
Upon further investigation of the claim, a different conclusion was determined leading to the removal of the initial determination.
A rude, disrespectful, or unreasonable comment that is somewhat likely to make you leave a discussion or give up on sharing your perspective. Based on algorithmic detection of issues around toxicity, obscenity, threats, insults, and hate speech;