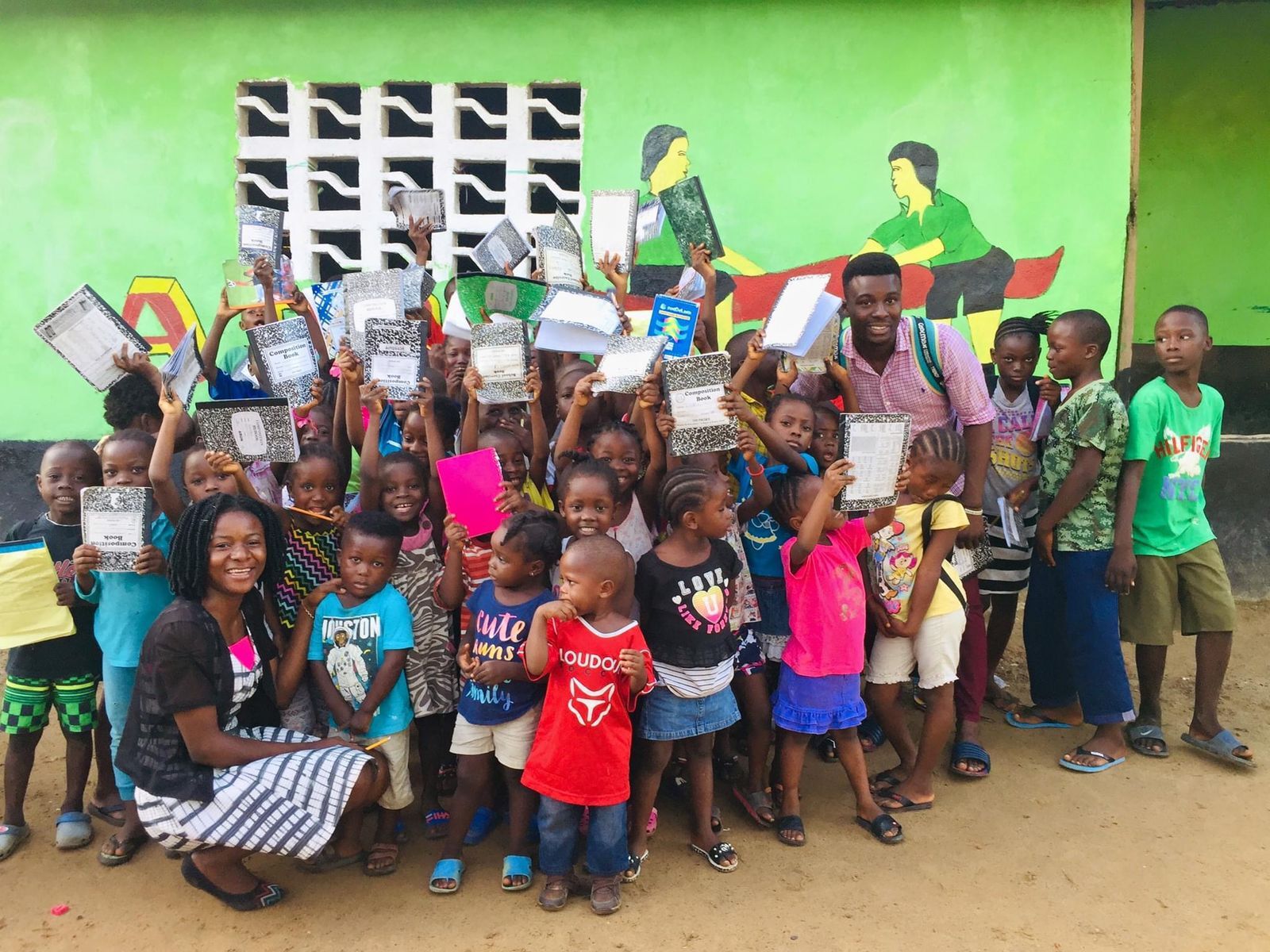 Monrovia – As the world celebrates World Teachers' Day, teachers have commitment to making change in Liberia's education system but the plethora of challenges including low salary and stereotypes remain very much palpable.
---
Report By: Aria Deemie | LVL Reporter
---
Precious Joy Teeweh, 22, is a junior student at the Stella Maris Polytechnic University studying early childhood education and has been teaching for four years. Although her salary is not pretty, she is motivated.
"School administrators are not prepared to pay teachers as they should," she laments, adding that she makes LD$15,000 monthly (US$97). "You work the whole month and most times you spend on transportation even spent more than what you earn".
Stereotyping Young Teachers 
Ms. Teeweh's challenge is not only low incentives; she must also deal with stereotypes.
"There are lot of people who told me that I'm too young and smart to be a classroom teacher; that I didn't score good grades in high school to turn up this way," she explains. "Some have said that I could be better as a medical doctor, some usually ask my parents why they allowed me to be a teacher."
Tarlee A. Nuahn, 28, also endures the ups-and-downs of being a teacher since stepping into the profession six years ago.
"One of the very things I have come across is the fact that people walk up to me and say why are you wanting to be a teacher, it's a poor man's job, I would have been better at being a preacher or a doctor," he said, while bemoaning the challenge of being underpaid.
He started as an elementary teacher but now teaches high school Science courses at several schools in Monrovia.
"Within our country, an educator with a degree is not appreciated by most schools. They'll say they do not have the money to pay you as per our labor laws. If you're not working in a government institution or certain private institutions where there's a set criteria for payment, it can be frustrating".
---
---
'Teachers are Not Respected' 
There is no available data to show the salary structure for teachers in Liberia. Most teachers are paid on a case-by-case basis either at private or public schools. Some private school teachers are paid higher than others. For some public-school teachers, they are never sure about the amount to expect.
"I earned US$150 and LD$6,000 last month as my salary and I don't know what I'll expect this month, because every time there's a cut in salary," explains Courage Crusoe — an elementary Science teacher at the Bassa Community Demonstration public school in Monrovia.
"Teachers are not respected in Liberia and in fact, people think that anyone can teach. Because of this, people are sarcastic to me by asking, 'why I decided to sign a contract with poverty' [by being a teacher]."
Mr. John M. Flomo, Vice Principle for administration for the afternoon section at Oluremi Tinibu public school in Mount Barclay, claims "Salary cut is causing sloth of problems" for teachers.
"I received LD$15,000 as a monthly salary and frustratingly, I'm always expecting a cut in my salary by the government," says Flomo, claiming that he is the only Geography teacher for the senior high level at the school.
Global Teachers Shortage 
A press statement released on October 5, 2022, World Teachers' Day, UN agencies and its partners warned about global shortage of teachers. The partners pointed to recent estimates which revealed the need for additional 24.4 million primary school teachers globally.
In Sub-Saharan Africa and Southern Asia will require 24 million more teachers, roughly half the number of new teachers needed in developing countries. These regions have some of the most overcrowded classrooms in the world, and the most overburdened teachers and understaffed educational systems. A remarkable 90 per cent of their secondary schools face serious teaching shortages, the release added.
Still Passionate Amid Challenges 
Despite the challenge of being underpaid, many teachers are still passionate about their job. The profession is about "making positive impact on the society" by working to transform the education sector, argues Tarlee.
"I have always wanted to see growth, aside from being a teacher I have ventured into training teachers and inspiring them to see a need to improve on their methods and techniques of teaching," he said while urging other professionals to contribute to teaching by volunteering at secondary schools in their communities.
Precious agrees, suggesting that more committed teachers will improve the system. As a volunteer, she has facilitated several trainings for teachers at the Liberia Early Childhood Professional Network.
When the coronavirus pandemic forced schools to close in 2021, Precious launched a home tutorial for kids in her community to ensure "pupils don't forget about their lessons before school resume".  She has also written two textbooks for early learning education.
"When I started to teach early childhood division, I faced so many difficulties getting comprehensive learning materials and workbooks for my students, so I wrote these books based on my experience and my assessments the past years in line with the ministry of health curriculum for early childhood students.
---
---
Keen on Making Impact
Tarlee is also keen on improving the learning materials for primary and secondary students based on structural plan and formality that will ignite innovation amongst high school students.
"I want to see a Liberia where students can be innovators, and not being the ones to learn and sit back on what they've learned," he said. "I want to see a better decentralized school system; I want to see high schools as a place where we build entrepreneurs and marketable [and] competent young people prepared to face the larger society".
These young teachers have big dreams for the system despite the odds. Their motivation mirrors the impact of what passion and qualification can manifest.
Precious is hopeful that more young Liberians will venture into teaching in the next five years. But regardless, the improbability of her expectation, she's optimistic as the world celebrates World Teachers' Day on October 5 this year. She wants to build a model school for early childhood education, start and foundation to train teachers, and support the education of less fortunate kids in her community.
"I cannot be in every school, but my books can go across Liberia to aid in impacting early childhood teachers and ensure the students' minds are build," she said.

The claim is rigorous and the content is demonstrably true.
The statement is correct, although it needs clarification additional information or context.
Evidence publicly available neither proves nor disproves the claim. More research is needed.
The statement contains correct data, but ignores very important elements or is mixed with incorrect data giving a different, inaccurate or false impression.
The claim is inaccurate according to the best evidence publicly available at this time.
Upon further investigation of the claim, a different conclusion was determined leading to the removal of the initial determination.
A rude, disrespectful, or unreasonable comment that is somewhat likely to make you leave a discussion or give up on sharing your perspective. Based on algorithmic detection of issues around toxicity, obscenity, threats, insults, and hate speech;