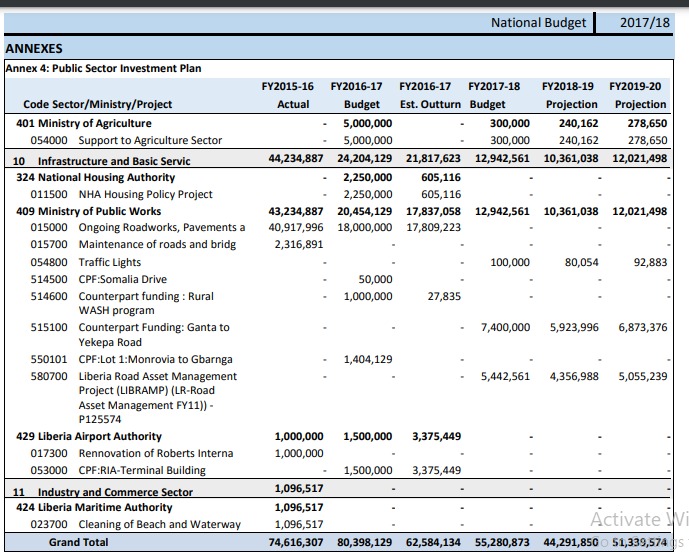 Monrovia – Assistant Minister for Development Planning at the Ministry of Finance and Development Planning Benedict Kolubah claims that the current government inherited a budget of US$27 million for Public Sector Investment.
---
Report by: Varney Kelvin Sirleaf | LVL Fact Checker 
---
Assistant Minister Kolubah made the claim when he was engaged in a radio debate with the Secretary General of the opposition Unity Party Amos Tweh on OK Fm on January 4, 2023.
Said Minister Kolubah: "The space on the budget was just for recurrent expenditure; we (the Weah government) pick up from a place where they (Sirleaf's administration) only had US$27 million dollars for public sector investments".
Local Voices Liberia sought to verify this claim by reviewing the allocations made in the approved 2017/2018 Fiscal Budget – the final budget of the Ellen Johnson-Sirleaf's administration.
We found in Annex 4 of the 2017/18 National Budget, which contains all allocations made for public sector investment, the total amount allocated to Public Sector Investment was US$55, 280,287 (fifty-five million, two-hundred eighty thousand, two hundred eighty-seven United States Dollars).
Conclusion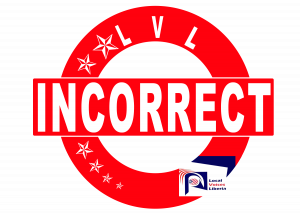 A review of the Fiscal Year 2017/18 National Budget shows that US$55, 280, 287 was allocated to Public Sector Investment and not US$27 million as claimed by the Assistant Finance Minister.
Therefore, the claim made by Assistant Finance Minister for Development Planning that the current administration inherited an economy that had US$27 million in its budget for Public Sector Investment is incorrect.

The claim is rigorous and the content is demonstrably true.
The statement is correct, although it needs clarification additional information or context.
Evidence publicly available neither proves nor disproves the claim. More research is needed.
The statement contains correct data, but ignores very important elements or is mixed with incorrect data giving a different, inaccurate or false impression.
The claim is inaccurate according to the best evidence publicly available at this time.
Upon further investigation of the claim, a different conclusion was determined leading to the removal of the initial determination.
A rude, disrespectful, or unreasonable comment that is somewhat likely to make you leave a discussion or give up on sharing your perspective. Based on algorithmic detection of issues around toxicity, obscenity, threats, insults, and hate speech;