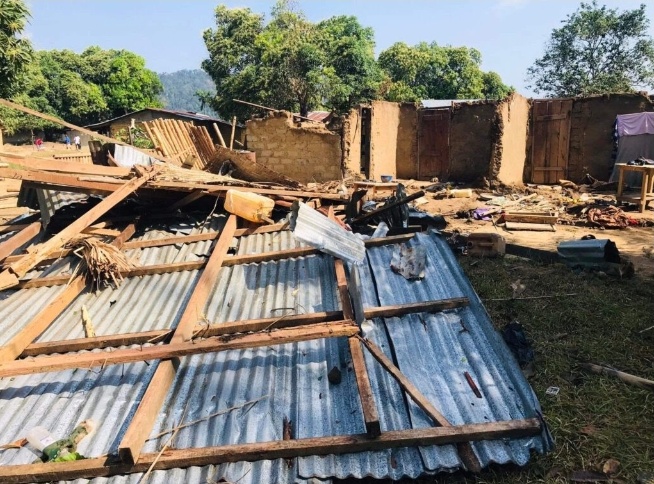 Bopolu District – Hundreds of people are homeless in Gbarquois town, Gbarpolu County after storm destroyed 68 houses. The incident occurred on February 12 during the evening hour. The storm lasted for over an hour, according to residents. No death was reported but one person, a five-year-old girl, is injured.
---
Reporter: Henry B. Gboluma, Jr. | LVL Reporter
---
"What happened to us in this town beat my imagination," explains Town Chief Habakkuk M. Jallah. "It happened in the day. In fact, we were in a meeting that Sunday afternoon when that heavy thunderstorm came and damaged 68 houses in this area."
Out of the 68 houses, six are public buildings, and 62 are owned by families.
As a result of the natural disaster, Fatu David, a mother of three, is amongst scores of residents who have moved to an unfinished clinic building in the area.
"Because of this bad situation that spoiled our houses, we are now living in this building," she said, adding "some of our friends have relocated to their farms."
Janga Cooper amd her family were also made homeless by the storm. She added: "We finished opening this clinic now. We are thankful that the people built this clinic here for us.
Several others internally displaced people who spoke to reporters called on the local authorities, national government, and goodwill organizations to timely intervene.
---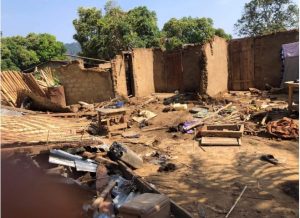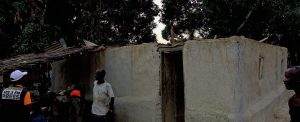 ---
Stanford David, general town chief, said "since this troubling usual [situation] occurrence, we continue to cry out for help to protect buildings without roofs, and to even rebuild others that got damaged totally."
"Our fingers remain crossed to get the needed support. We started calling for help," he added.
As a result, Mr. David added that affected families have received 35 bundles of zinc from two sons of Bopolu District.
"We got 20 [bundles of zinc] from the former Bopolu city mayor, Zinnah Norman and 15 from representative Alfred Koiwood," Stanford adds, "We have not shared them because it is not enough to reach the storm victims.
Meanwhile, the Gbarpolu County Legislative caucus has mandated the county's Project Management Committee (PMC) to work in collaboration with Superintendent J. Keyah Saah to conduct an immediate on-site assessment to determine the "urgent intervention" needed.
Commenting, the legislative caucus chairperson Representative A. Kaine Wesso said: "First of all, let me on behalf of my fellow lawmakers in Gbarpolu, say sorry to our people in Gbarquois-ta and other communities that are facing similar natural disasters.
"While we are waiting for the PMC report, we are also asking other meaningful people of Gbarpolu and the Ministry of Internal Affairs, especially the Disaster Management Agency of Liberia."

The claim is rigorous and the content is demonstrably true.
The statement is correct, although it needs clarification additional information or context.
Evidence publicly available neither proves nor disproves the claim. More research is needed.
The statement contains correct data, but ignores very important elements or is mixed with incorrect data giving a different, inaccurate or false impression.
The claim is inaccurate according to the best evidence publicly available at this time.
Upon further investigation of the claim, a different conclusion was determined leading to the removal of the initial determination.
A rude, disrespectful, or unreasonable comment that is somewhat likely to make you leave a discussion or give up on sharing your perspective. Based on algorithmic detection of issues around toxicity, obscenity, threats, insults, and hate speech;